POLITICAL MARKETING AND IMPORTANCE MARKET CONTEXT IN INDONESIA REGIONAL ELECTION: An Analysis on Regional Election of Takalar 2017
Abstract
The winning of Syamsari Kitta-Achmad Dg Se're (SK-HD) against the incumbent Burhanuddin B - Natsir Ibrahim (Bur-Nojeng) was quite suprising in 2017 Local Election of Takalar Regency. Since the incumbent couple was believed to be in the 'safe seat' during the election. Based on several surveys and supported by many political parties, the incumbent couple was predicted to effortlessly win the election. The final result, however, showed that the new candidate was the winner despite being limitedly supported by merely three political parties. One factor which had seemingly been as the main winning strategy was to maximize the couple's political marketing. This study aims to describe the political marketing strategy undertaken by the winning candidates of SK-HD in the 2017 Takalar local election. Using qualitative research, the results of this study indicate that the winning of SK-HD was based on several aspects. These may include the mixture of the candidate's social, political and economical assets, coupled with the existing socio-political context of Takalar and of South Sulawesi Province, and the marketing strategy which had vividly and thoroughly been executed by their teamwork.
Keywords
Political Marketing Strategy, Local Election, Takalar Regency
References
Budiardjo, Miriam. 2000. Dasar-Dasar Ilmu Politik. Jakarta: PT Gramedia.
Firmanzah. 2007. Marketing Politik. Jakarta: Yayasan Obor Indonesia
Fukuyama, Francis, (terj.Ruslani). 2002. Trust, Kebajikan Sosial dan Penciptaan Kemakmuran. Penerbit Qalam : Yogyakarta.
Haryanto, 2005, Kekuasaan Elit (suatu bahasan pengantar), JIP UGM: Yogyakarta.
Janoski, Thomas, Alford, Robert R.Hicks, Alexander , and Schwartz, Mildred A. (eds.): The Handbook of Political Sociology: States, Civil Societies, and Globalization. Cambridge University Press.
Hilmi, Aminuddin, 2008. Memperjuangkan masyarakat Madani: Majelis Pertimbangan Pusat Partai Keadilan Sejahtera.
Misra, Abhishek. 2015. Understanding the 4PS of Marketing : A Case Study of Amazon India. International Research Journal of Marketing And Economics. Volume -2, Issue 4. April.
Moesafa, Prihatmoko J. Joko. 2008. Menang Pemilu di Tengah Oligarki Partai. Pustaka Pelajar Bekerja sama dengan Universitas Wahid Hasim Semarang, Yogyakarta.
Nurhasim, Moch, dkk. 2003. Konflik antar Elit Politik Lokal dalam Pemilihan Kepala Daerah, Pusat Penelitian Politik (P2P) LIPi: Jakarta
Nursal, Adman. 2004. Political Marketing: Strategi memenangkan pemilu, sebuah pendekatan baru kampanye pemilihan DPR, DPD, Presiden. Jakarta: Gramedia
Philpott, Simon. 2003. Meruntuhkan Indonesia, Politik Postkolonial dan Otoritarianisme. LkiS: Yogyakarta
Schroder, Peter. 2004. Strategi Politik. Jakarta : Nomos, Baden-Baden
Syahra, Rusydi. 2003. Modal Sosial, Konsep dan Aplikasi. Jurnal Masyarakat dan Budaya, Volume 5 No. 1.
Website (s) :
http://infotakalar.com
http://kpu.go.id
http://Makassar.tribunnews.com
http://makassartoday.com
http://partainasdem.id
http://pilkada.tempo.co.id
http://pks.id
http://rakyatku.com
http://takalarkab.go.id
DOI:
https://doi.org/10.24252/profetik.v5i2a7
Refbacks
There are currently no refbacks.
JPP (Jurnal Politik Profetik) is indexed by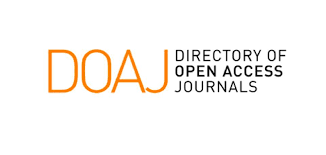 ----------------------------------------------------------------------------------
EDITORIAL OFFICE

Department of Political Science, Faculty of Ushuluddin and Philosophy, Universitas Islam Negeri Alauddin Makassar, Jl. H. M. Yasin Limpo, No. 36 Samata-Gowa  Call. (0411)841879  Fax(0411) 8221400, Email: jprofetik@uin-alauddin.ac.id
ISSN (print)  : 2337-4756
ISSN (online) : 2549-1784