NILAI-NILAI DAKWAH DALAM LONTARA TARO ADA TARO GAU (STUDI KEPEMIMPINAN RUMAH TANGGA DI KABUPATEN BONE)
Abstract
Basically Islam is very dominant form the behaviour of Bugis people in communicating because the value of Bugis culture has experienced the process of Islamization, namely when the entry of the element Sara' (Syari'at) colouring and become the spirit of the elements In Pangadereng so that the dance is no longer a stretch of religion with Islamic teachings. If a leader has a desire and determination to apply the Taro communication attitude There is taro gau, then realize in the leadership of his household, then it is an excellent effort in maintaining the house integrity His household. The Bugis people usually socialize in the family about the admonitions like this and will grow from individuals into families and will eventually become a unit of society implementing the Taro attitude their taro gau,  Four Principal value in the Taro Taro Ada taro Gau, namely Macca or to acca (smart), Malempu (honest), Magetteng na Warani (strong and brave) and Manini(thorough).
Keywords
Taro ada taro gau, Pangadereng, Lontara, household leadership.
References
DAFTAR PUSTAKA
Buku
Anas Malik Bin. 2004. al-Muatta Mali. ,jus 5. Beirut: Muassasah Zayad Bin Sultan.
Arifin M. 1997. Psikologi Dakwah suatu Pengantar. Jakarta. Bumi aksara.
Ayatrohaedi. 2006. kepribadian Budaya Bugis: Lokal Genius. Jakarta: Pustaka Jaya.
Al- Baqi Muhammad Fuad Abd. 2004. Al-lu'lu wa al-Marjan fi ma Ittafaqa alaih al-Syaikhan. Jus I Quaid: Dar al-Asar.
Darajat Zakiah, Dkk. 1984. Dasar-Dasar Agama Islam.Jakarta: Bulan Bintang.
Echols, John M. dan Hassan Sadly. 2006. an Englis-Indonesia Dictionary: Kamus Inggris Indonesia Cet XXXIII: Jakarta: Gramedia Pustaka.
Fadlullah M. Husain. 1997. Metodologi Dakwah Dalam Al-Qur'an. Jakarta: Lentera.
Ibnu Kasir Abu al-Fid'a Ismail. 1997. Tafsir al-Qur'an al-'Azim, juz 4. Riyad: Dar Tayyibah.
Kementrian Agama RI. 2012. Al-Qur'an dan Terjemahannya. Jakarta, Direktorat Jendral Bimbingan Masyarakat Islam dan Urusan Agama Islam dan Bimbingan Syariah.
Muriah Siti. 2000. Metodologi Dakwah Kontenporer.Yogyakarta: Mitra Pustaka.
Rustan, Ahmad Sultra. 2018. Pola Komunikasi Orang Bugis: Kompromi antara Islam dan Budaya . Yogyakarta:Pustaka Pelajar.
Artikel Internet
https://www.scribd.com/doc/315538155/Hakikat-Dan-Tujuan-Pernikahan-dalam-Islam. Diakses pada 16 Juli 2019.
https://www.kompasiana.com/ajinatha/5c517e17bde57567b6661764/mulailah-memimpin-dari-menjadi-kepala-keluarga. diakses pada tanggal 28 September 2019.
DOI:
https://doi.org/10.24252/jdt.v21i1.10786
Refbacks
There are currently no refbacks.
Jurnal Dakwah Tabligh is indexed by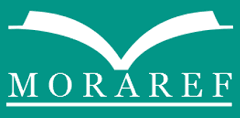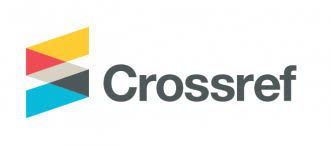 Jurnal Dakwah In Collaboration with (MOU)

ISSN Print: 1412-7172 ISSN Online: 2549-662X
Jln. H. M. Yasin Limpo No. 36 Romangpolong, Samata, Kabupaten Gowa, Sulawesi Selatan
Email: jtabligh@uin-alauddin.ac.id

This work is licensed under a
Creative Commons Attribution 4.0 International License