PERSPEKTIF KEPEMIMPINAN TRANSFORMASIONAL TERHADAP KINERJA STAF ADMINISTRASI PADA UNIVERSITAS ISLAM MAKASSAR
Abstract
Transformational leadership has a positive and significant effect on the performance of Administrative Staff. Human resources or employees must always be considered, maintained, and maintained, and developed by the organization. Therefore, the administrative staff is valuable assets owned by tertiary institutions in carrying out institutional duties based on the tri dharma of tertiary institutions. Descriptive research was conducted by interview and questionnaire distribution, while the Transformational Leadership variable with indicators of Idealized influence, Inspirational motivation, Intellectual Stimulation, and Individualized consideration or individualized attention, all had gone well. With these results, this study is in line with Bass (1985) in Yukl (2013, p.313) that transformational leadership is a condition where followers of a transformational leader feel trust,  admiration, loyalty, and respect for the leader, and they are motivated to do more than they initially expected. This condition is reflected in academic life at Makassar Islamic University which has a woman leader.
Keywords
Transformational leadership; the influence of ideas; motivational inspiration; intellectual stimulation; individual consideration
References
Allen, N. J. & J. P. Meyer. 1997.Commitment in The Workplace Theory Research
Amir Sadeghi, ZaidatolAkmaliah Lope Pihie,(2013)The Role of Transformational Leadership Style in Enhancing Lecturers' Job Satisfaction
Amstrong. (2003), The art of HRD: Strategic Human Resource Management a Guide and ApplicationCalifotnia: Sage Publications.
Andreas, Lako. 2004. Kepemimpinan dan Kinerja Organisasi Isu Teori dan Solusi, Yogyakarta, Amara Books.
Andrew F. Sikula (2009) Public Personnel Management;Compensasition strategicall
Anoraga, Pandji. (2003). Psikologi Kepemimpinan. Jakarta: Rineka Cipta
Avolio, B.J. & Bass, B.M. (1994). Individual Consideration Viewed at Multiple Levels of Analysis : A Multilevel Framwork for Examining Te Diffusio of Transformational Leadership. Journal of Leadership Quarterly.6(2),199-218..
Bass, B.M. (1997). Does Transactional-Transformational Leadership Paradigm Transcend Organizational and National Boundaries?. Journal American Psychologist. 52:130-139.
Bass, B.M., Avolio, B.J. (1994). Improving Organizational Effectiveness through Transformasional Leadership.Thousand Oaks : Sage.
Bass, Bernard M, dan Riggio, Ronald E, 2005, Transformasional Leadership.
Berry, L.M., Houston, J.P. (1993). Psychology at Work. An Introduction to Industrial and Organizational Psychology. New York : McGraw-Hill International.
Bolden, R., Gosling, J., Marturano, A. and Dennison, P. (2003). A Review of Leadership Theory and Competency Frameworks. Centre for Leadership Studies, UK : University of Exeter.
Brahmasari, Ida Ayu dan Agus Suprayetno. 2008. Pengaruh Motivasi Kerja, Kepemimpinan, dan Budaya Organisasi Terhadap Kepuasan Kerja Karyawan serta Dampaknya pada Kinerja Perusahaan (Studi kasus pada PT. Pei Hei International Wiratama Indonesia). Jurnal Manajemen dan Kewirausahaan. Vol. 10, September: 124-135.
Burns, J.M. (1978). Leadership. New York : Harper & Row.
Colquitt, Jason A., Jeffery A. LePine, and Michael J. Wesson. Organizational Behavior. New York: McGraw-Hill, 2011.
Dessler, Gary., (1997), Manajemen Sumber Daya Manusia, PT. Prenhallindo, Jakarta.
Dubrin, Andrew J. 2005. Leadership(Terjemahan). Edisi Kedua. Prenada Media. Jakarta
George, Jennifer M. and Gareth R. Jones, Understanding and Managing Organizational Behavior, 4th Edition, Prentice Hall, New Jersey, 2008.
Handoko, T. Hani (2000), Manajemen Personalia dan Sumber Daya Manusia
Hartiti, T. (2013). Peningkatan softskill perawat melalui kepemimpinan tranformasional kepala ruang. Jurnal manajemen keperawatan
Hasibuan, Malayu S.P. (2009). Manajemen Sumber Daya Manusia (Edisi Revisi). Jakarta: Bumi Aksara.
Hasibuan, Malayu S.P. 2009. Manajemen: Dasar, Pengertian, dan Masalah Edisi Revisi. Jakarta : Bumi Aksara
Hasibuan, Malayu S.P. 2011. Manajemen Sumber Daya Manusia Edisi Revisi
Hay, I. 2004. Transformasional Leadership: Charakteristic and Criticisme, School
Herman Sofyandi, 2008, Manajemen Sumber Daya Manusia, Edisi Pertama, Penerbit Graha Ilmu, Yogyakarta.
Buku Risalah Bismillah, Membangun Generasi Khaira Ummah, Bag. 4, hal. 23-24) https://ybw-sa.org/2016/11/kepemimpinan-dalam-islam/ diakses tanggal 20 Mei 2020
J Antonakis, BJ Avolio, N Sivasubramaniam (2003)- The leadership quarterly,2003Context and leadership: an examination of the nine-factor full-range leadership theory using the Multifactor Leadership Questionnaire
Jewell. L. N. & Siegal. M. (1998).Contemporary Industrial and Organizational
Kendra Cherry (2013), What Is Transformational Leadership? How Transformational Leadership Inspire About.com Guide, retrieved Feb 5 2017
kinerja perusahaan (editor Deddy Mulyana, MA, Ph.D.), PT Remaja Rosdakarya Bandung 2006
Locke, E.A., 1997, Esensi Kepemimpinan (Terjemahan), Jakarta, Mitra Utama.
Mathis, Robert L, and Jhon H. Jackson, 2000.Human Resource Management10th Edition, Tomson South-Western, United States.
Michael Fullan, 2001., Leading In Culture Of Change, Jossey-Bass:San Francisco.
Mowday, R.T., Porter LW., dan Steers, R.M., 1979, Employee-Organizational Linkages : The Psychology Of Commitment, Absenteeism And Turnover: Academic Press, New York.New Jersey : Lawrance Erlbawn Associates, Publishers.
O'Leary, Elizabeth. 2001. Kepemimpinan. Edisi Pertama. Yogyakarta : Andi. of Geography, population and Environmental. Management Flinders University (Online). Available: www. weleadin learning.com Perusahaan, BPFE, Yogyakarta. Psychology. USA: West Publishing Comp.Questia Online research. International Journal & Mananegement Analysis; Illions-city.
R. Wayne Pace, Don F. Faulos, Komunikasi Organisasi: Strategi meningkatkan.
Rees, Erik. (2001). Seven Principles of Transformational Leadership: Creating A Synergy of Energy. Diakses pada March 6, 2015, dari http://cicministry.org/commentary/issue 85_warren_article. pdf.
Rivai, Veithzal. 2005, Kepemimpinan dan Perilaku Organisasi, Edisi Kedua, PT Raja Grafindo Persada, Jakarta.
Rivai, Verthzal 2006.Manajemen Sumber Daya Manusia Untuk Perusahaan: Dari Teori ke Praktik, Edisi pertama.Jakarta:Pt. Raja Grafindo Persada,
Simamora, Henry, 2004. Manajemen Sumber Daya Manusia. Yogyakarta : STIE YKPN.
Sudarmanto. (2009.) Kinerja dan Pengembangan Kompetensi SDM. Yogyakarta: Pustaka Pelajar.
Sugiono. 2012. Metodologi Penelitian Bisnis Cetakan Ke 2. PT. Refika Aditama. to Action Manajemen Sumber Daya Manusia Strategik Panduan Praktis untukbertindak, alih bahasa oleh Ati cahayani.Jakarta: PT Gramedia
.
Veithzal Rivai, 2004, "Manajemen Sumber Daya Manusia Untuk Perusahaan, Cetakan Pertama, Jakarta, PT. Raja Grafindo Persada.
Werther, William B. & Keith Davis. 2004:52. Human Resources And Personal Management. International Edition. McGraw-Hiil, Inc., USA.
Wibowo. 2012. Manajemen Kinerja Edisi III. Jakarta.PT Raja Grafindo Persada
Wursanto,2002, Manajemen, Cetakan Ketiga, Bumi Aksara, Jakarta.
Yammarino, F. J., & Bass, B. M. (1990). Long-term forecasting of transformational leadership and its effects among naval officers: Some preliminary findings. In K. E. Clark & M. B. Clark (Eds.), Measures of leadership(pp. 151-169). West Orange, NJ: Leadership Library of America.
Yammarino, F. J., Spangler, W. D., & Dubinsky, A. J. (1998). Transformational and contingent reward leadership: Individual, dyad, and group levels of analysis. Leadership Quarterly, 9, 27-54.
Yukl, Gary, 2010, Kepemimpinan dalam Organisasi, Edisi Kelima. Jakarta: PT. Indeks.
Yulk, G. (1998). Kepemimpinan dalam Organisasi. Edisi Bahasa Indonesia dari Leaership in Organizations.Jakarta: Prenhallindo
Siagian, S. P. (1995). "Pengembangan sumber daya manusia." Jakarta: PT. Gunung Agung.
DOI:
https://doi.org/10.24252/jdt.v21i1.11120
Refbacks
There are currently no refbacks.
Jurnal Dakwah Tabligh is indexed by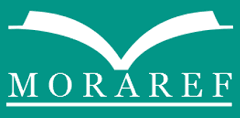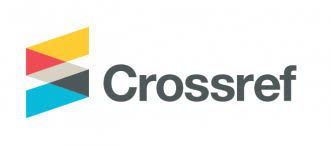 Jurnal Dakwah In Collaboration with (MOU)

ISSN Print: 1412-7172 ISSN Online: 2549-662X
Jln. H. M. Yasin Limpo No. 36 Romangpolong, Samata, Kabupaten Gowa, Sulawesi Selatan
Email: jtabligh@uin-alauddin.ac.id

This work is licensed under a
Creative Commons Attribution 4.0 International License