SURGA YANG TAK DIRINDUKAN: WACANA POLIGAMI DALAM FILM ISLAMI
Abstract
Salah satu perkembangan industri film yang cukup menarik di Indonesia adalah bagaimana genre film islami mengangkat berbagai isu sosial budaya melalui perspektif islami. Oleh karena itu, artikel ini ditulis dengan tujuan menganalisis wacana poligami dalam salah satu film islami populer Surga Yang Tak Dirindukan 1 dan 2. Teknik analisis film dilakukan dengan metodologi semiotika yang memperlakukan film sebagaimana teks bahasa sehingga memudahkan penulis untuk menganalisis prinsip struktural yang mendasari film. Analisis struktural pada film tersebut menunjukkan bahwa secara umum film merepresentasikan konstruksi laki-laki dan perempuan muslim ideal, relasi ideal antara suami dan istri dalam perspektif Islam, dan juga wacana poligami yang bisa menjadi solusi atas berbagai permasalahan sosial. Konstruksi ideal wacana poligami tersebut didasarkan atas interpretasi para tekstualis atas ayat-ayat Quran tentang poligami. Hanya saja, representasi ideal wacana poligami islami tersebut tidak memberikan ruang atas berbagai komplikasi yang kerap kali terjadi pada pernikahan poligami.
Keywords
poligami, konstruksi, semiotika, film islami
References
Brenner, Neil. 1999. Globalisation as Reterritorialisation: The Re-scaling of Urban Governance in the European Union. Urban Studies, Vol. 36, No. 3, 431± 451, University of Chicago.
Connell, R. W. Hegemonic Masculinity: Rethinking The Concept. Gender &Society, Vol. 19 No. 6, December 2005 829-859. University of Sydney Australia.
Daniels, P. Timothy. 2013. Performance, Popular Culture, and Piety in Muslim Southeast Asia. Palgrave Macmilan.
Heryanto, Ariel. 2011. The Politics of Indonesian Screen Culture. NUS Press, Singapore.
Izharuddin, Alicia. 2017. Gender and Islam in Indonesian Cinema. Palgrave Macmillan, Singapore.
Johnson, Heather. 2005. There are Worse Things Than Being Alone: Polygamy in Islam, Past, Present, and Future. William & Mary Journal of Women and the Law Volume 11, Issue 3 Article 11.
Kurnia, Novi. Berbagi Suami (Love for Share): The Discourse of Polygamy in a Recent Indonesian Film. Intersections: Gender and Sexuality in Asia and the Pacific Issue 19, February 2009.
Mawardi, 'Istri Nolak Poligami (Wives Reject Polygamy)', Pustaka Mawar, revised 2012, http://pustakamawar.ordpress.com/2007/11/22/istri-nolak-poligami., accessed 5 October 2012.
Nurmila, N. 2007. Negotiating polygamy in Indonesia: between Muslim discourse and women's lived experiences. PhD thesis, Gender Studies, Faculty of Arts, University of Melbourne.
Rohman, Arif. 2013 Reinterpret Polygami in Islam: A Case Study in Indonesia, International Journal of Humanities and Social Science Invention.
Sandra M. Gilbert & Susan Gubar. 1979. The Madwoman in The Atti: The Woman Writer and The Nineteenth Century Literary Imagination. Yale University Press.
Undang-undang Republik Indonesia Nomor 1 Tahun 1974 Tentang Perkawinan
Van Wichelen, S. 2009. Polygamy Talk and the Politics of Feminism: Contestations over Masculinity in a New Muslim Indonesia, Journal of International Women's Studies, 11(1): 173-187.
Wadud, Amina. 1999. Qur'an and Woman: Rereading a Sacred Text from Women's Perspective. Oxford University Press: New York, Oxford.
Online:
Online: http://showbiz.liputan6.com/read/2461647/surga-yang-tak-dirindukan-film-box-office-terbaik-di-iboma (diakses Maret 15 2017).
Online: https://news.detik.com/berita/d-3455070/komnas-perempuan-poligami-diam-diam-itu-kekerasan (diakses Maret 10, 2017).
Online: https://hot.detik.com/celeb/3446672/ustad-al-habsyi-poligami-bertahun-tahun-tanpa-sepengetahuan-putri-aisyah (diakses Februari 27, 2017).
Online. Pain & Growth, in Coping with Polygamy: A First Wife's Jihad, at httpJ/www.polygamyfirstwife.com/pg.htm (diakses Maret 2017).
Online: https://media.ihram.asia/2016/09/17/kisah-cemburu-aisyah-terhadap-istri/ (diakses Maret 3 2017).
DOI:
https://doi.org/10.24252/jdt.v18i1.2862
Refbacks
There are currently no refbacks.
Jurnal Dakwah Tabligh is indexed by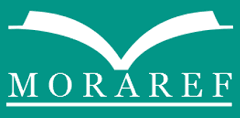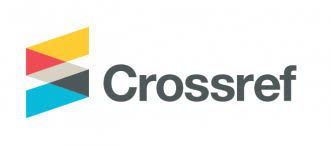 ISSN Print: 1412-7172 ISSN Online: 2549-662X
Jln. H. M. Yasin Limpo No. 36 Romangpolong, Samata, Kabupaten Gowa, Sulawesi Selatan
Email: jtabligh@uin-alauddin.ac.id