PRAGMATISME KOMUNIKASI MASYARAKAT PEDESAAN (REKONSTRUKSI RUANG SOSIAL PENGGUNAAN TELEPON SELULER DI PEDESAAN)
Abstract
The use of mobile phone in interpersonal communication is not only used by urban society, but also by rural society. The structure of social, culture, and norms which are clasically owned by the rural society has been displaced. The rural society construct their values and social communication act as the concequence of the use of mobile phone massively.  
The change of the rural society production activity has direclty boosted the social space. The pattern of social interaction is used to be collective, but now to be individual. The elements which are developed social interaction in rural area are moving dinamically and able to reproduce social values such as individualistic, effectivity, and pragmatism.
Keywords
Rural Society, Social Space, Social Interaction, Mobile Phone
References
Berger, Charles, dkk. 2014. Handbook Ilmu Komunikasi (Terjemahan Derta Sri Widowatie). Bandung: Nusa Media.
Bungin, Burhan. 2006. Sosiologi Komunikasi: Teori, Paradigma, dan Diskursus Teknologi Komunikasi di Masyarakat. Jakarta Kencana.
Elbadiansyah dan Umiarso. 2014. Interaksionisme Simbolik: Dari Era Klasik Hingga Modern. Jakarta: Rajawali Pers.
Giddens, Anthony. 2010. Metode Sosiologi: Kaidah-kaidah Baru. Yogyakarta: Pustaka Pelajar.
IB. Wirawan. Teori-teori Sosial dalam Tiga Paradigma: Fakta Sosial, Definisi Sosial, dan Perilaku Sosial. Jakarta: Kencana. 2012: 94-105).
Littlejohn, Stephen W. and Karen A. Foss. 2008. Theories of Human Communication, Ninth Edition. Belmont, USA: Thomson Wadsworth.
Peter L. Berger dan Thomas Lukmann. 2012. Tafsir Sosial Atas Kenyataan (Terjemahan Hasan Basari). Jakarta: LP3ES
Poloma, Margaret M. 2007. Sosiologi Kontemporer (Terjemahan Yasogama) Jakarta: Rajawali Pers.
Ritzer, George dan Douglas J. Goodman. 2004. Teori Sosiologi Modern (Terjemahan Alimandan). Jakarta: Kencana.
Salim, Agus. 2008. Pengantar Sosiologi Mikro.Yogyakarta: Pustaka Pelajar.
Soeprapto, Riyadi. 2002. Interaksionisme Simbolik: Perspektif Sosiologi Modern. Yogyakarta: Pustaka Pelajar.
Sukidin, Basrowi. 2002. Metode Penelitian Kualitatif Perspektif Mikro. Surabaya: Insan Cendekia.
Syam, Nina Winangsih. 2009. Sosiologi Komunikasi. Bandung: Humaniora.
Sztompka, Piotr. 2008. Sosiologi Perubahan Sosial (Terjemahan Alimandan). Jakarta: Prenada
Umiarso dan Elbadiansyah. 2014. Interaksionisme Simbolik dari Era Klasik hingga Modern. Jakarta: RajaGrafindo Perkasa.
DOI:
https://doi.org/10.24252/jdt.v18i1.2865
Refbacks
There are currently no refbacks.
Jurnal Dakwah Tabligh is indexed by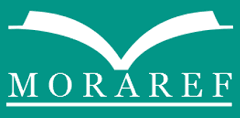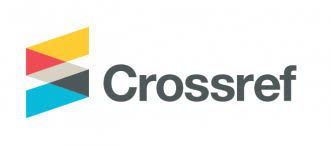 ISSN Print: 1412-7172 ISSN Online: 2549-662X
Jln. H. M. Yasin Limpo No. 36 Romangpolong, Samata, Kabupaten Gowa, Sulawesi Selatan
Email: jtabligh@uin-alauddin.ac.id