KONTESTASI BUDAYA KOMUNITAS VESPA GEMBELDALAM BUDAYA DOMINAN ISLAMI DI BANGKALAN MADURA
Abstract
Komunitas vespa gembel di pulau Madura, tepatnya di kabupaten Bangkalan menjadi satu kajian
yang menarik untuk diteliti karena keunikan dan budaya yang berbeda dari budaya islami
sebagai budaya dominan di pulau Madura. Banyak praktek kultural yang subversif sebagai
bentuk penegasan identitas bahwa budaya komunitas vespa gembel sebagai budaya subkultur
dan counter culture dari budaya dominan. Budaya islami di Bangkalan tetap menjadi budaya
dominan yang secara tidak langsung mempengaruhi habitus dari setiap agen dalam komunitas
vespa gembel. Dampak pengaruh budaya islami di tengah-tengah komunitas vespa gembel
ditunjukkan dalam event-event komunitas vespa gembel yang diadakan di dalam dan luar
Madura.
Keywords
Komunitas vespa gembel, budaya subkultur dan budaya islami
References
Bauman, Zygmunt. 1995. Postmodern Ethics. Oxford, UK: Blackwell Publishers.
Gelder, Ken. 2007. Subcultures: Cultural Histories and Social Practice. London: Routledge
Hall, Stuart. 1976. "Cultural Identity and Diaspora," dalam Williams, Patrick & L. Chrisman,
Eds. 1994. Colonial Discourse and Post-colonial Theory: a Reader. London: Harvester
Wheatsheaf.
Hasan, Sandi Suwardi. 2011. Pengantar Cultural Studies: Sejarah, Pendekatan Konseptual , &
Isu Menuju Studi Budaya Kapitalisme Lanjut. Yogyakarta: Ar-Ruzz Media
Hebdige,Dick. 1979. Subculture: The Meaning of Style. London: Methuen.
Mosco, Vincent. 1996. The Political Economy of Communication. London: Sage Publication.
Ltd.
Swan, Michael. 2005. Practical English Usage. 3rd Edition. New York: Oxford University
Press.
Widhiastini, Ni Wayan. 2006. Sebuah Fenomena Budaya Bernama Konsumerismme. Jurnal
Kajian Budaya, Fakultas Sastra Udayana.
Yinger, J. Milton. 1982. Counterculture: The Promise and Peril of a World Turned Upside
Down. New York ; The Free Press.
DOI:
https://doi.org/10.24252/jdt.v18i1.2869
Refbacks
There are currently no refbacks.
Jurnal Dakwah Tabligh is indexed by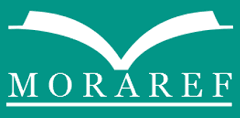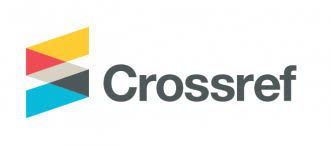 ISSN Print: 1412-7172 ISSN Online: 2549-662X
Jln. H. M. Yasin Limpo No. 36 Romangpolong, Samata, Kabupaten Gowa, Sulawesi Selatan
Email: jtabligh@uin-alauddin.ac.id