STRATEGI DAKWAH TERHADAP MASYARAKAT AGRARIS
Abstract
Abstract;

Syariat Islam yang dijadikan landasan oleh umat manusia, berawal dari Nabi Muhammad saw. syariat tersebut berupa risalah yang bersumber dari ajaran ilahi yang diperuntukkan bagi umat manusia. Untuk mengetahui risalah tersebut, memerlukan pengamalan dan pemahaman yang tepat. Alquran dan Sunnah merupakan sumber syariat Islam yang dijadikan sebagai pedoman hidup bagi umat manusia, terutama bagi umat Islam. Syariat Islam merupakan senjata yang ampuh dalam menentang berbagai faham yang sesat, pandangan yang keliru tentang Islam dan berbagai persoalan agama Islam. Seluruh ciri atau karakteristik masyarakat pedesaan di atas sangat berpengaruh terhadap konsep berdakwah di pedesaan. Bagaimana seorang dai dapat menyesuaikan metode dakwahnya dengan keadaan masyarakat pedesaan yang cenderung menerima sikap pasrah dan kurang komunikatif dengan orang golongan di atasnya (orang kaya). Pentingnya strategi dakwah adalah untuk mencapai tujuan, sedangkan pentingnya suatu tujuan adalah untuk mendapatkan hasil yang diinginkan. Kondisi masyarakat agraris yang cenderung memiliki waktu yang terbatas di waktu malam dan lebih banyak bekerja pada siang hari serta lebih banyak di rumah pada malam hari, maka langkah dakwah yang strategis adalah dakwah melalui face to face atau melalui rumah ke rumah. Masyarakat agraris cenderung butuh tempat bertanya masalah-masalah agama setiap saat. Oleh karena itu, pada kondisi tersebut mendorong dai untuk melaksanakan pendampingan terhadap mad'u, agar mereka mudah menyelesaikan masalahnya dengan tepat waktu. Materi dakwah yang tepat buat mereka adalah masih berkisar pada aqidah, akhlak dan muamalah.

Kata Kunci:
Strategi, Dakwah, Komunitas, Agraris

Islamic Sharia which is premised by mankind, originated from the Prophet Muhammad. The law in the form of a treatise that comes from the divine teachings intended for humanity. To determine the treatise, requires practice and proper understanding. Qur'an and Sunnah is a source of Islamic law which is used as a way of life for humanity, especially for Muslims. Islamic Sharia is a powerful weapon in opposing the various schools of false, erroneous view of Islam and Islamic issues. The whole traits or characteristics of rural communities over very influential on the concept of preaching in the countryside. How a missionary preaching method can adjust to the situation of rural communities tend to accept resignation and less communicative with the group on it (the rich). The importance of da'wa strategy is to achieve the goal, while the importance of the goal is to get the desired results. Conditions of agrarian society that tend to have a limited time in the evening time and more work during the day and more at home in the evening, then step strategic da'wa is da'wa through face to face or through house to house. Agrarian societies tend to need a place to ask religious matters at any time. Therefore, in these conditions encourage preachers to carry out assistance to mad'u, so they are easy to resolve the problem in a timely manner. Material of da'wa is appropriate for them are still around on faith, morals and muamalah.
DOI:
https://doi.org/10.24252/jdt.v14i1.317
Refbacks
There are currently no refbacks.
Jurnal Dakwah Tabligh is indexed by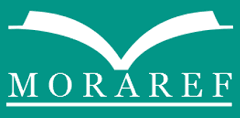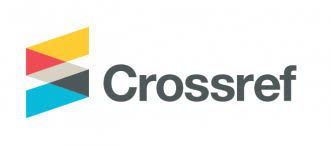 ISSN Print: 1412-7172 ISSN Online: 2549-662X
Jln. H. M. Yasin Limpo No. 36 Romangpolong, Samata, Kabupaten Gowa, Sulawesi Selatan
Email: jtabligh@uin-alauddin.ac.id