PERAN JURNALISME PROFETIK MENGHADAPI HOAX
Abstract
"Terror" hoax or information in the form of text, images, or video lying or twisting is considered to be so massive terrorizing public spaces in the network (online) in Indonesia. Start from image or text links in online social networks, such as Facebook, Twitter, Instagram to chain messages in the Whats-app group. Internet users who are not on guard with ghost terror hoax easily spread it to their colleagues in the online space so as to bring the effect of a growing snowball. The prophetic journalism offered in the Islamic press offers solutions to minimize the terror of the hoax.
Keywords
Hoax, journalism, prophetic journalism, social media
References
A. Buku
Ayu Astuti, Sri. 2015. Kebebasan Pers dan Etika Pers; Dalam Perspektif Hukum Islam. Yogyakarta: Genta Publishing
Alquran dan Terjemahan, 2011. Depok: Sabiq
Hadi, Parni. 2014. Jurnalisme Profetik; Pergulatan, Teori, Aplikasi. Dompet Dhuafa
Kovach, Bill dan Tom Rosenstiel. 2006. Sembilan Elemen Jurnalisme. Jakarta: Yayasan Pantau
Muhammad, Firdaus. 2013. Jurnalistik Profetik Kontekstualisasi Dakwah Nabi di Era Multimedia. Makassar: Alauddin University Press
Santing, Waspada. 2011. Profesi Jurnalistik Perspektif Hukum Islam. Makassar: Alauddin University Press
SB, Agus. 2016. Deradikalisasi Dunia Maya; Mencegah Simbiosis Terorisme dan Media. Jakarta: Daulat Press
B. Disertasi/Tesis/Skripsi
Ratnasari. 2017. Pengaruh Informasi Hoax Terhadap Perilaku Mahasiswa Fakultas Dakwah dan Komunikasi (Studi Kasus Jurusan Jurnalistik UIN Alauddin Makassar). Makassar: UIN Alauddin. Skripsi.
C. Koran
Ujaran Kebencian yang Membelah, Kompas, ed. Senin, 28 November 2016
Menggugah Pers Hadapi Badai Informasi, Kompas, ed. Senin, 6 Februari 2017
Berita Palsu Mengancam, Kompas, ed. Kamis, 27 April 2017
Menangkal "Hantu" Ruang Daring, Kompas, ed. Rabu, 18 Januari 2017
Literasi Rendah Ladang "Hoax", Kompas, ed. Selasa, 7 Februari 2017
Siswa Diajari Bermedsos, Kompas, ed. Rabu, 8 Februari 2017
Pers Anti-Hoax, Harian Fajar, ed. Jumat, 10 Februari 2017
Bersama Menolak Kabar Palsu, Kompas, ed. Selasa, 18 Juli 2017
D. Internet
https://id.wikipedia.org/wiki/Pemberitaan_palsu, diakses Senin, 21 Agustus 2017
https://en.wikipedia.org/wiki/Hoax, diakses Senin, 21 Agustus 2017
http://www.lpds.or.id/index.php?option=com_content&view=article&id=40:kode-etik-jurnalistik&catid=30:kode-etik-jurnalistik&Itemid=32, diakses Senin, 21 Agustus 2017.
E. Makalah
Adi Prasetyo, Stanley. Kode Etik dan Persoalan Pers. Makalah disampaikan dalam Uji Kompetensi Jurnalis (UKJ) Aliansi Jurnalis Independen (AJI) Makassar, Hotel Remcy, 21 Juli 2017
DOI:
https://doi.org/10.24252/jdt.v18i2.4701
Refbacks
There are currently no refbacks.
Jurnal Dakwah Tabligh is indexed by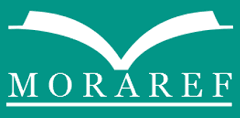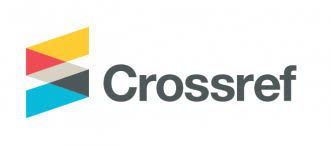 Jurnal Dakwah In Collaboration with (MOU)

ISSN Print: 1412-7172 ISSN Online: 2549-662X
Jln. H. M. Yasin Limpo No. 36 Romangpolong, Samata, Kabupaten Gowa, Sulawesi Selatan
Email: jtabligh@uin-alauddin.ac.id

This work is licensed under a
Creative Commons Attribution 4.0 International License