KONVERGENSI MEDIA TERHADAP KINERJA JURNALIS (STUDI KASUS: FAJAR TV DAN FAJAR FM)
Abstract
This study aims to analyze the effect of media convergence between Fajar TV and Fajar FM in Makassar in improving the performance of journalists involved in it, exploring what skills a journalist needs in the face of media convergence and how to influence the level of journalist welfare by working on media that implement media convergence .This research was conducted by interviewing journalist Fajar TV and Fajar FM, treasurer of Alliance of Independent Journalists (AJI) Makassar and viewers of Fajar TV and Fajar FM. The informant was chosen by purposive sampling technique, that is the technique of sampling the data source with certain consideration. This is done because the informant is considered to know what is expected from the research. Data collection methods used were observations, in-depth interviews and documentation. Data were analyzed by qualitative descriptive analysis technique.The results show that media convergence occurs between two Fajar TV and Dawn FM media platforms. The convergence affects the performance of journalists working double to meet the needs of media companies. This convergence also causes journalists to be inevitably required to improve their skills to meet the Human Resource (SDM) platform's media needs. Media convergence is also a necessity for the media to survive and thrive in the midst of digital media competition. Unfortunately, media convergence has not affected the level of welfare of journalists. Despite the dual role, journalists Fajar TV and FM FM still receive wages for one media platform.
Keywords
Journalist, Convergence, Media
References
DAFTAR PUSTAKA
A. Buku
Haryanto, Ignatius. (2014). Jurnalisme Era Digital. Kompas. Jakarta
Miles, Matthew. (1992). Analisa Data Kualitatif. UI Press. Jakarta
KPI. (2013). Kedaulatan Frekuensi. Kompas. Jakarta
Mulyana, Deddy. (2007). Metode Penelitian Komunikasi, Contoh-contoh Penelitian Kualitatif dengan Pendekatan Praktis. Remaja Rosdakarya. Bandung
Romli, Khomsahrial. (2016). Komunikasi Massa. Grasindo. Jakarta
Sambo, Masriadi & Yusuf, Jafaruddin. (2017). Pengantar Jurnalisme Multiplatform. Prenada Media Group. Depok
Tamburaka, Apriadi. (2013). Literasi Media. Rajawali Pers. Jakarta
Wahyuni, Hermin Indah. (2013). Kebijakan Media Baru di Indonesia. Gadjah Mada University Press. Yogyakarta
B. Koran
Harian Fajar edisi 1 Januari 2017
Kompas edisi 11 Februari 2017
Kompas edisi 17 April 2017
C. Websites
https://www.mediasulsel.com
https://id.wikipedia.org/wiki/Fajar_TV
https://id.wikipedia.org/wiki/Henry_Jenkins)
https://id.wikipedia.org/wiki/Profesional
DOI:
https://doi.org/10.24252/jdt.v19i1.5911
Refbacks
There are currently no refbacks.
Jurnal Dakwah Tabligh is indexed by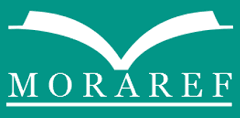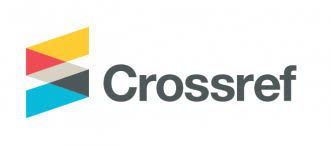 ISSN Print: 1412-7172 ISSN Online: 2549-662X
Jln. H. M. Yasin Limpo No. 36 Romangpolong, Samata, Kabupaten Gowa, Sulawesi Selatan
Email: jtabligh@uin-alauddin.ac.id