NALAR SAINS DALAM MENYINGKAP TUHAN: KOMUNIKASI KRITIS DALAM MEMBANGUN NALAR KRITIS TENTANG TUHAN
Abstract
Confidence is still one important theme that is timeless and continues to be discussed as a very broad spectrum. Especially in establishing critical communication about the existence of God and relate it to the phenomena in the world of science. The origin of the belief in God seems to be from a business menjelaskan human experience of new things and events that are beyond the natural habits (eg natural disasters). God exists as a gap filler on matters excluded and abnormal in nature. Jevons mentions that God begins to attempt to explain the irregularities and accidental events. In the form of this shift, the Lord reconciled with science. The gaps being filled only strengthen the evidence of God, rather than get rid of it.
Keywords
Reason Science; Revisiting the Lord; Critical Communications
References
Aristoteles, Nicomachean Ethics Terjemahan oleh Roger Crisp, Cambridge: Cambridge University Press, 2000.
Durkheim, E. The Elementary Forms of the Religious Life, New York: Free Press, 1992.
Einstein, A. Ideas and Opinions, New York: Crown Publishers, 1954.
Jacobs, T. Paham Allah: Dalam Filsafat, Agama-Agama, dan Teologi, Jakarta: Kanisius, 2004.
Jevons, F.B. Introduction to the History of Religions, London: Methuen, 1896.
Jurnal, Kajian Ilmu-Ilmu Islam Al-Huda, Volume III, Nomor 12. 2006, http://www.pengertianahli.com/2013/12/pengertian-sains-apa-itu-sains.html. diakses pada tanggal 07 Juni 2015.
M. Muller, M. Physical Religion, London: Longman, 1891.
Nola, G. & R. Irzik, Philosophy, Science, Education, and Culture, Amsterdam:Springer, 2005.
Popper, K. The Logic of Scientific Discovery, London: Routledge, 1959.
Russel, P. From Science to God: A Physicist's Joumey into the Mystery of Consciounsness, New World Library, 2004.
Quine, J. & W. Ullian, The Web of Belief, New York: Random House, 1978.
Schroeder, G.L. 2009, The Science of God: The Convergence of Scientific and Biblical Wisdom, Simon and Schuster.
Steele, C.E. Discovering God in Science: Science Discoveries that Suggestthere is a Creator, Tate Publishing, 2009.
Sudarminta, J. Epistemologi Dasar, Yogyakarta: Kanisius, 2002.
Sudarmojo, A.H. Perjalanan Akbar Ras Adam: Menyibak Rahasia Sains Bumidalam Al-Quran (Mizan Publika, 2006
Van Peursen, C.A. Strategi Kebudayaan, Terjemahan oleh Dick Hartoko, Jakarta: Kanisius, 1988.
Watloly, A. Tanggung Jawab Pengetahuan: Mempertimbangkan Epistemologi Secara Kultural, Jakarta: Kanisius, 2001.
Wilson, On Human Nature. Massachusett: Harvard University Press, 1978.
DOI:
https://doi.org/10.24252/jdt.v16i2.6114
Refbacks
There are currently no refbacks.
Jurnal Dakwah Tabligh is indexed by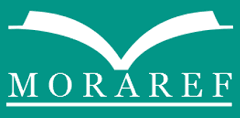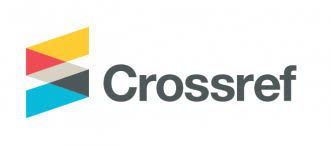 ISSN Print: 1412-7172 ISSN Online: 2549-662X
Jln. H. M. Yasin Limpo No. 36 Romangpolong, Samata, Kabupaten Gowa, Sulawesi Selatan
Email: jtabligh@uin-alauddin.ac.id