STRATEGI KOMUNIKASI PEMBELAJARAN EFEKTIF (STUDI KASUS PEMBELAJARAN MATA KULIAH PAI DI FIP UNM)
Abstract
Implementation of effective learning strategies in education, particularly in higher education, so that the communication strategy necessitates a learning process effective and communicative. This is done in line with the development of technology is always quite good effect in the world of education, especially in the teaching and learning process innovation efforts. Use of this technology in the communication process of teaching by faculty and student readiness in using these technologies provide multiple benefits, the students listened to the lecture material easier. In addition, the teaching process needs innovation more practical, especially the strengthening of the material as well as comprehensive search material particulars and rich enough through a network of material on the internet, has been used optimally. Meanwhile, the campus of the State University of Makassar (UNM) demanding technology-based learning, both the lecture to test and deposit of the final grade. Hence the course required to adopt the learning strategy and effective communication, is also in the process value input have made use of technological tools. So in the context of learning communication, then the presence of technology is helpful lectures comunicative and effective. This paper specifically to review the communication strategy of learning subjects of Islamic Religious Education (PAI) in the Faculty of Education, University of Makassar (UNM-FIP).
Keywords
Learning Strategies; Learning Communication; PAI
References
Lasswell, Harold D. (1972). The structure and function of communication in society dalam Wilbur Schramm, ed. Mass communication. Urbana – Chicago: University of Illinois Press.
Lestari G, Endang dan Maliki, MA. (2003). Komunikasi yang Efektif. Lembaga Administrasi Negara. Jakarta.
Pratikno, R. (1987). Berbagai Aspek Ilmu Komunikasi. Remadja Karya. Bandung
Sardiman AM. (2005). Interaksi dan Motivasi Belajar Mengajar. Rajawali Press. Jakarta.
Suranto. (2005). Komunikasi Perkantoran. Media Wacana. Yogyakarta
Sugiono, (2015) Komunikasi Pembelajaran, Jakarta
Tim Penulis, (2014), Materi Perkuliahan PAI Fak. Ilmu Pendidikan UNM, Makassar
Wardani, IGAK. (2005). Dasar-Dasar Komunikasi dan Keterampilan Dasar Mengajar. PAU-DIKTI DIKNAS. Jakarta.
DOI:
https://doi.org/10.24252/jdt.v16i2.6119
Refbacks
There are currently no refbacks.
Jurnal Dakwah Tabligh is indexed by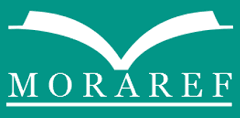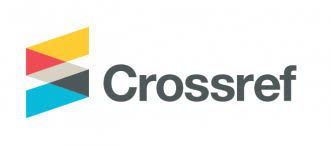 Jurnal Dakwah In Collaboration with (MOU)

ISSN Print: 1412-7172 ISSN Online: 2549-662X
Jln. H. M. Yasin Limpo No. 36 Romangpolong, Samata, Kabupaten Gowa, Sulawesi Selatan
Email: jtabligh@uin-alauddin.ac.id

This work is licensed under a
Creative Commons Attribution 4.0 International License