DAMPAK PENGARUH GADGET TERHADAP INTERAKSI SOSIAL ANAK USIA DINI
Andi Puti Afdalia

Bimbingan dan Penyuluhan Islam Fakultas Dakwah dan Komunikasi Universitas Islam Negeri Alauddin Makassar




(ID)

Irwanto Gani

Bimbingan dan Penyuluhan Islam Fakultas Dakwah dan Komunikasi Universitas Islam Negeri Alauddin Makassar




(ID)
Abstract
This article discusses the impact of gadget usage on social interaction among young children using a phenomenological approach. The advanced era has elevated gadgets to a primary necessity, despite the presence of complex positive and negative effects. The role of parents as playmates has been replaced by gadgets, influencing social interactions among young children. This study employs a qualitative method involving centralized observation and interviews with parents as informants. The research findings reveal both positive and negative impacts. Positive impacts encompass the development of creativity, thinking skills, and children's self-confidence. However, negative effects involve social isolation, health disturbances, and addiction. Parents are advised to limit gadget usage time, implement balanced parenting styles, encourage social interactions, provide media literacy education, and set positive examples. In conclusion, the use of gadgets among young children should be managed wisely to foster holistic growth.
References
Dadan Suryana, Pendidikan Anak Usia Dini: Stimulasi dan Aspek Perkembangan Anak, Jakarta: Kencana, 2019
Dian Tri Utami, "Pengaruh Lingkungan Teman Sebaya Terhadap Perilaku Sosial Anak Usia 5-6 Tahun", Generasi Emas, Vol. 1 No. 1, 2018
Elfiadi, "Dampak Gadget Terhadap Anak Usia Dini", ITQAN, Vol. 9 No.2, Juli 2018
Farah Dina Rahma Yanti, "Pengaruh Gadget Terhadap Sikap Sosial Dan Spiritual Siswa Di Ma Darul Ulum Kureksari Waru Sidoarjo," Skripsi, UIN Sunan Ampel, 2018
Hasanah, Muhimmatul. Pengaruh Gadget terhadap kesehatan mental anak. Indonesian Journal Of Islamic Early Childhood Education 2, 2, 2018
Isna, Nadhila, Mempermudah Hidup Manusia Dengan Teknologi Modern Jakarta: penamadani, 2013
J W Creswell, Research Design: pendekatan Kualitatif, Kuantitatif, dan Mixed,di terjemahkan oleh : Achmad Fawaid, Yogyakarta : Pustaka Pelajar, 2014
John L. Espasito, The Future Of Islam New York: Oxford University Press, 2010
Masganti, Psikologi Perkembangan Anak Usia Dini, Jakarta: Kencana, 2017
Maulida, Hidayahti. 2013. Menelisik Pengaruh Penggunaan Aplikasi Gadget Terhadap Perkembangan Psikologis Anak Usia Dini. Jurnal Ilmiah Teknologi Pendidikan 2013. Semarang: FKIP Universitas Negeri Semarang.
Murni, Perkembangan Fisik, Kognitif, dan Psikososial Pada Masa Kanak-Kanak Awal 2-6 Tahun, (Aceh: Fakultas Tarbiyah dan Keguruan UIN Ar-Raniry, No. 1, Vol. 3 Januari-Juni 2017
Ni Luh dan Gusti, "Intensitas Penggunaan Gadget Anak Usia Dini Ditinjau dari Pola Asuh Orang Tua", Jurnal Pendidikan Undiksha, Vol. 8 No. 2, 2020
Novitasari W, "Dampak Penggunaan Gadget Terhadap Interksi Sosial Anak Usia 5-6 Tahun", Jurnal PAUD Teratai. Volume 05 Nomor 03 Tahun 2016
Novitasari, Wahyu, "Dampak Penggunaan Gadget Terhadap Interaksi Sosial Anak Usia 5-6 Tahun" Surabaya: UNS 2016
Titik Mukarromah, "Dampak penggunaan Gadget Pada Perkembangan Sosial Anak Usia Dini Di Dusun Setia Bumi kecamatan Seputih Banyak," Skripsi, IAIN Metro, 2019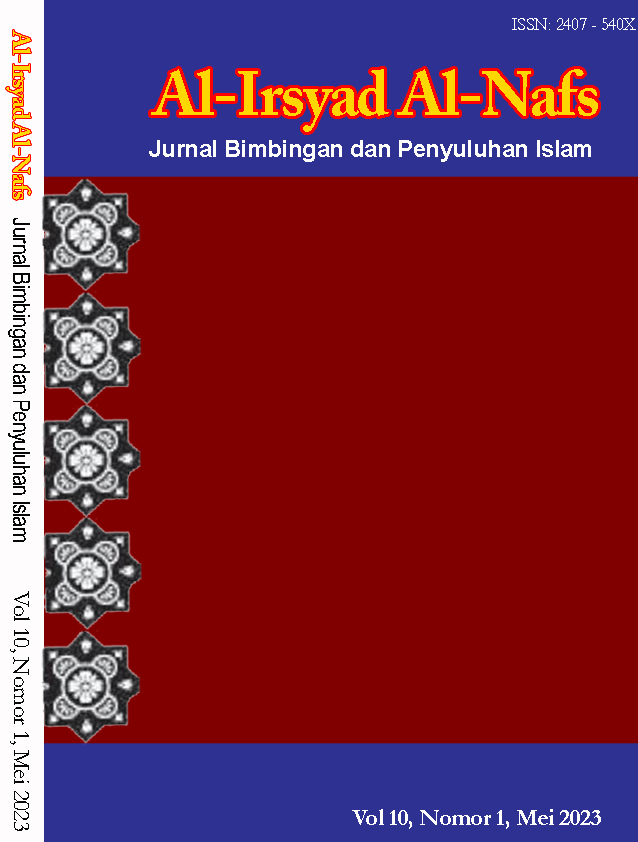 Abstract viewed = 72 times