THEORIES OF LEARNING COGNITIVISM AND ISLAMIC EDUCATION: IMPLICATIONS OF LEARNING COGNITIVISM THEORY IN ISLAMIC EDUCATION
Rizqy Mutmainnah Amin

UIN Alauddin Makassar




(ID)
Abstract
Cognitive learning theory emphasizes learning is a process that occurs in the human mind. Cognitive learning theory focuses more on the learning process than the learning outcome itself. Learning in this theoretical view does not only involve the relationship between stimulus and response. However, it is an activity that involves complex thought processes. This means that there is complex activity in the individual's brain during the learning process. Therefore, cognitive learning theory believes that learning is a thought process, and focuses more on the learning process itself than learning outcomes. Where in the context of psychology this thought process is referred to as mental activity, and in the context of education is called learning. Knowledge can only be gained through the learning process. Therefore, it is very important to study the position of the human brain here through the thought process. This is why God requires people to learn.
References
Danim,Sudarwan.Pengembangan Profesi Guru: Dari Pra-Jabatan, Induksi ke Profesional Madani. Jakarta: Prenadamedia, 2012.
Kementerian Agama RI. Al-Qur'an dan Terjemahnya. Bandung: Diponegoro, 2014.
Nugroho, Puspa "Pandangan Kognitivisme dan Aplikasinya dalam Pembelajaran Pendidikan Agama ISlam", Jurnal Thufula 3, no.2 (Juli 2015), h: 281-304.
Nurhadi, "Teori Kognitivisme serta Aplikasinya dalam Pembelajaran", Jurnal Edukasi dan Sains 2, no. 1 (Juni 2020): h. 77-95.
Given. K, Barbara. Merancang kegiatan belajar mengajar yang melibatkan Otak, Emosional, Sosial, Kognitif, Kinestetik, dan Reflektif. Bandung: Kaifa, 2014.
Baharuddin. Pendidikan dan Psikologi Perkembangan. Yogyakarta: Ar Ruzz Media, 2010.
Suparno, Paul. Perkembangan Kognitif Jean Piaget. Yogyakarta: Kanisius, 2016.
Ibda, Fatimah. "Perkembangan Kognitif: Teori Jean Piaget". Jurnal Intelektualita 3, no. 1 (Januari, 2015): h. 151.
Wijayanti, Dwi. "Analisis Pengaruh Teori Kognitif Jean Piaget Terhadap Perkembangan Moral Peserta didik Sekolah Dasar Melalui Pembelajaran IPS", Trihayu: Jurnal Pendidikan Ke-SD-an 1, no. 2 (Januari 2015): h. 86.
Erawati. Muna dkk. Teori Teori Belajar. Salatiga: STAIN Salatiga Press, 2008.
Syah, Muhibbin. Psikologi Pendidikan. Bandung: Remaja Rosdakarya, 2012.
Budiningsih, Asri. Belajar dan pembelajaran. Jakarta: Rineka Cipta, 2015.
Warsita, Bambang. Teknologi Pembelajaran; Landasan dan Aplikasinya. Jakarta: Rineka Cipta, 2016.
Mulyati. Psikologi Belajar. Yogyakarta: Andi Ofset, 2005.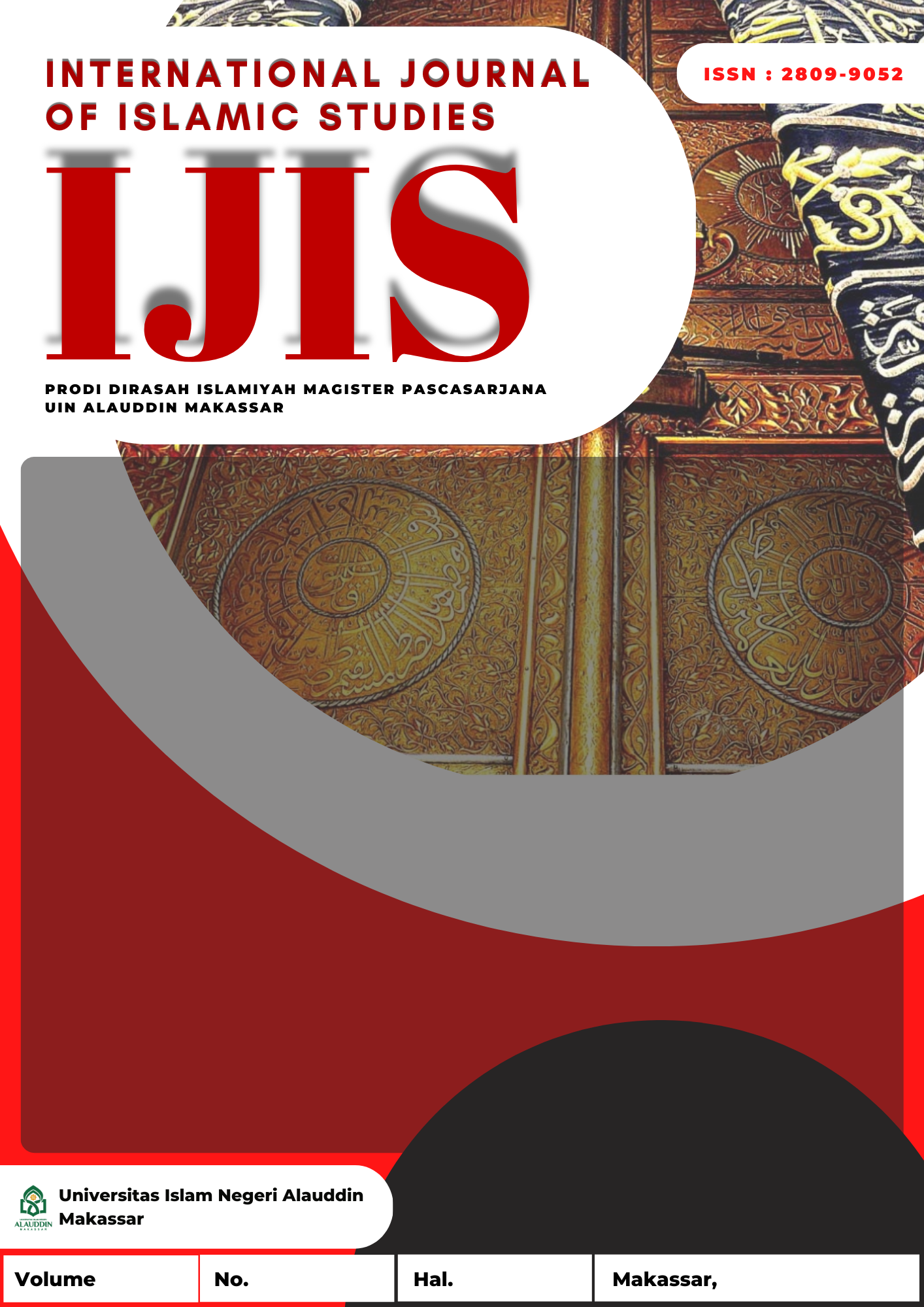 How to Cite

Amin, Rizqy Mutmainnah. "THEORIES OF LEARNING COGNITIVISM AND ISLAMIC EDUCATION: IMPLICATIONS OF LEARNING COGNITIVISM THEORY IN ISLAMIC EDUCATION". International Journal of Islamic Studies 1, no. 1 (June 12, 2021): 43-50. Accessed December 7, 2023. https://journal.uin-alauddin.ac.id/index.php/ijis/article/view/25524.

Authors who publish with this journal agree to the following terms:

1) Authors retain copyright and grant the journal right of first publication with the work simultaneously licensed under a Creative Commons Attribution License that allows others to share the work with an acknowledgement of the work's authorship and initial publication in this journal.

2) Authors are able to enter into separate, additional contractual arrangements for the non-exclusive distribution of the journal's published version of the work (e.g., post it to an institutional repository or publish it in a book), with an acknowledgement of its initial publication in this journal.

3)Authors are permitted and encouraged to post their work online (e.g., in institutional repositories or on their website) prior to and during the submission process, as it can lead to productive exchanges, as well as earlier and greater citation of published work (See The Effect of Open Access).

Abstract viewed = 442 times