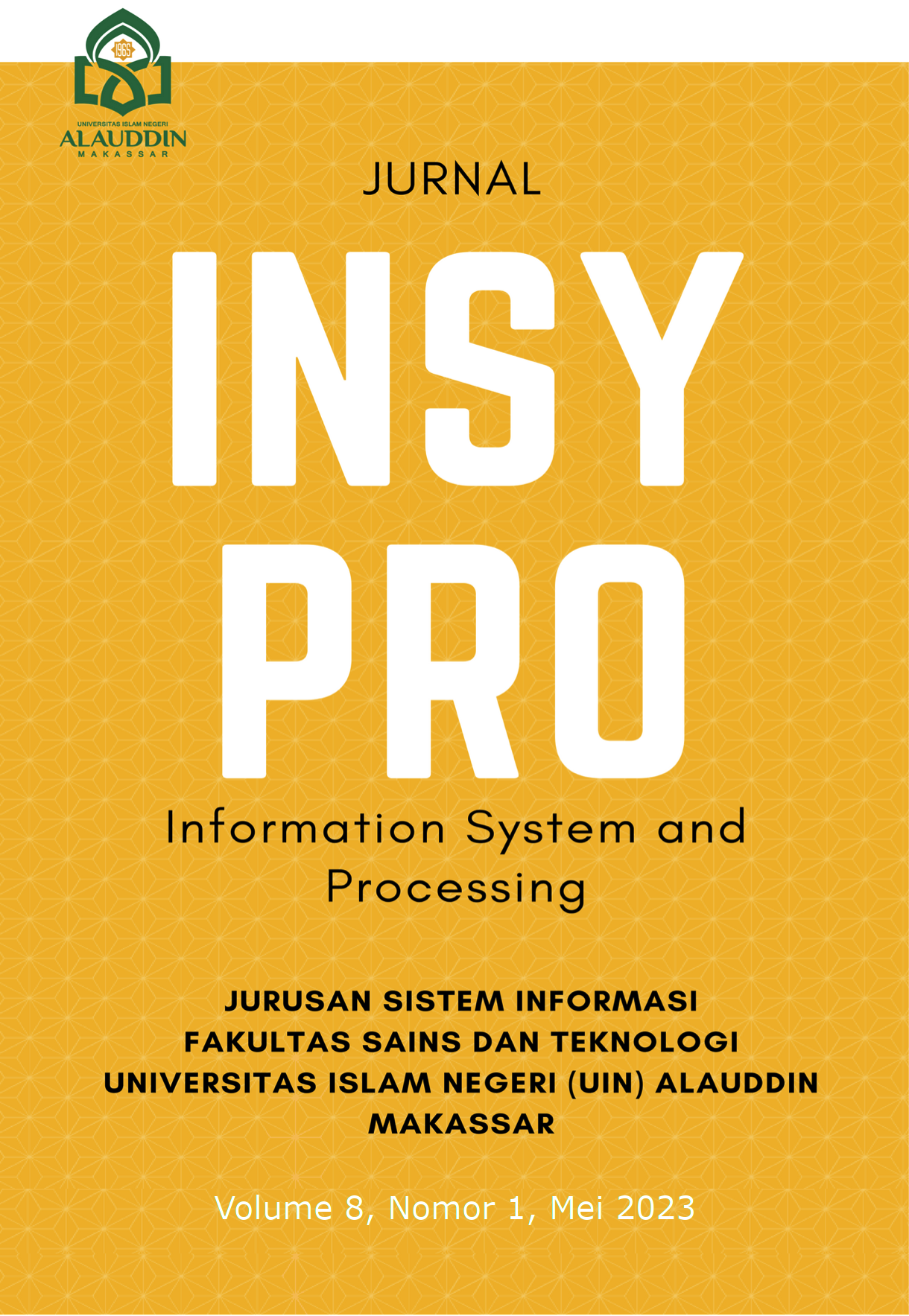 Issue
Copyright (c) 2023 Reza Maulana, Zulkarnaim Masyhur, Muhammad Ashabul Kahfi .
This work is licensed under a Creative Commons Attribution-NonCommercial-NoDerivatives 4.0 International License.
Each article is copyrighted © by its author(s) and is published under license from the author(s).
When a paper is accepted for publication, authors will be requested to agree with the Creative Commons Attribution-Noncommercial-No Derivative Works 4.0 Netherlands License.

Inventory Management Information System in CV Anugerah Sejati Prima Using Single Moving Average Method
Corresponding Author(s) : Muhammad Ashabul Kahfi .
abul.kahfi1712@gmail.com
Jurnal INSYPRO (Information System and Processing), Vol. 8 No. 1 (2023)

Abstract
CV Anugerah Sejati Prima is a trading company that sells various kinds of civil engineering laboratory equipment. In carrying out the inventory management process, periodic checks are still carried out because there is no record of incoming goods so the actual information on the number of stocks in the warehouse is less accurate. The purpose of this research is to create an information system that can be used by CV Anugerah Sejati Prima in assisting the process of recording and managing the inventory of goods. The single-moving average method is used in predicting the number of items to be restocked in the warehouse for the next period's sales. Extreme Programming is used in making this system and black-box as a system testing method. To find out the level of user satisfaction with the system created, the SUS test is carried out where this system is at number 81 which means it has an adjective rating of "Excellent".