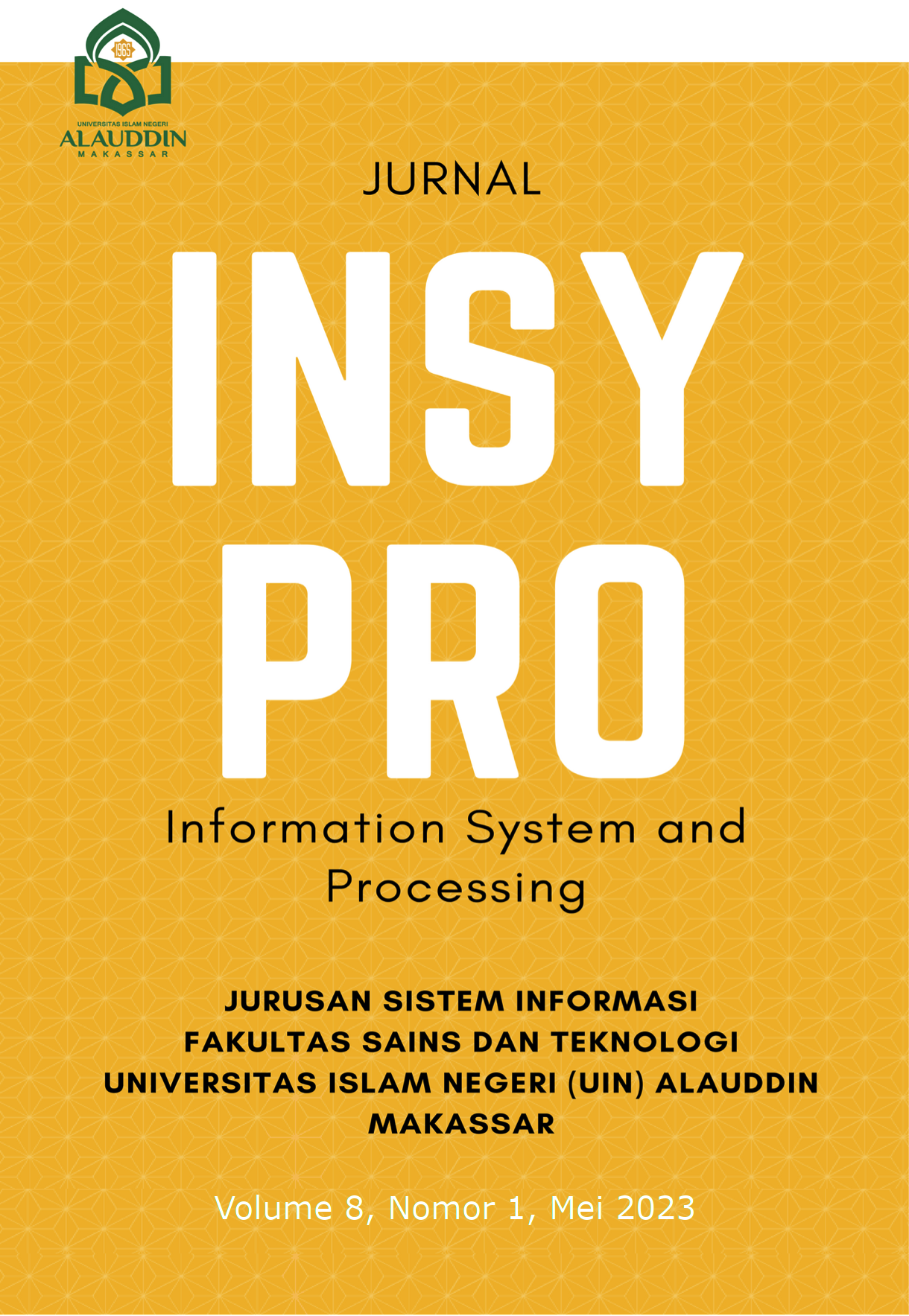 Issue
Copyright (c) 2023 Muhammad Hasrul Hasanuddin
This work is licensed under a Creative Commons Attribution-NonCommercial-NoDerivatives 4.0 International License.
Each article is copyrighted © by its author(s) and is published under license from the author(s).
When a paper is accepted for publication, authors will be requested to agree with the Creative Commons Attribution-Noncommercial-No Derivative Works 4.0 Netherlands License.

Sistem Informasi Layanan Bantuan Sosial Desa Sunggumanai Kecamatan Pattallassang Kabupaten Gowa
Corresponding Author(s) : Muhammad Hasrul Hasanuddin
muhammad.hasrul@uin-alauddin.ac.id
Jurnal INSYPRO (Information System and Processing), Vol. 8 No. 1 (2023)

Abstract
Digitization services can assist the government in managing population data in an integrated manner and provide more effective and efficient services to the public. Social assistance services are the government's commitment to accelerating poverty alleviation. This study applies qualitative research to the design of social assistance service systems using the Software Development Life Cycle (SDLC) approach. The testing technique uses a Blackbox with a web-based built system. Based on the results of testing and observing the functionality of this information system, it can be concluded that the system design results can be accepted by the community with the presence of the Social Assistance Service Information System in Sunggumanai Village, Pattallassang District, Gowa Regency.