HUBUNGAN ANTARA BRAND IMAGE DENGAN TINGKAT KUNJUNGAN BALIK PASIEN RAWAT JALAN DI RUMAH SAKIT BHAYANGKARA MAKASSAR TAHUN 2019
Indriani Aprianti

UIN Alauddin Makassar




(ID)

Muhammad Rusmin

UIN Alauddin Makassar




(ID)

Habibi

UIN Alauddin Makassar




(ID)
Abstract
Hospitals must be able to provide quality services at competitive prices with the aim of achieving customer satisfaction and will have an effect on the emergence of customer loyalty and increase growth and profits. Hospitals that have a good image in the eyes of customers, their products and services are relatively more acceptable. A positive image in the eyes of
the public will also benefit the business, namely having the opportunity to increase sales, especially in big cities experiencing a crisis of trust.
This research uses quantitative research with a cross sectional study design. Cross sectional design is a dependent and independent factor by way of approach, observation, and data collection at the same time carried out at the same time with the number of respondents 86 people. At the time and not followed in certain timeframes, it means that each respondent is only observed and measured by the dependent variable and the independent is measured according to the conditions at the time of data collection.
The results of this study indicate that those related to the return visit rate are services (p=0.00), facilities (p=0.003), while those that are not related are environment (p=0.310) and identity (p=0.037). The conclusion in this study is that there is a relationship between identity, services, facilities and the rate of outpatient return visits, but there is no relationship between the environment and the rate of return visits of outpatients at Bhayangkara Hospital Makassar.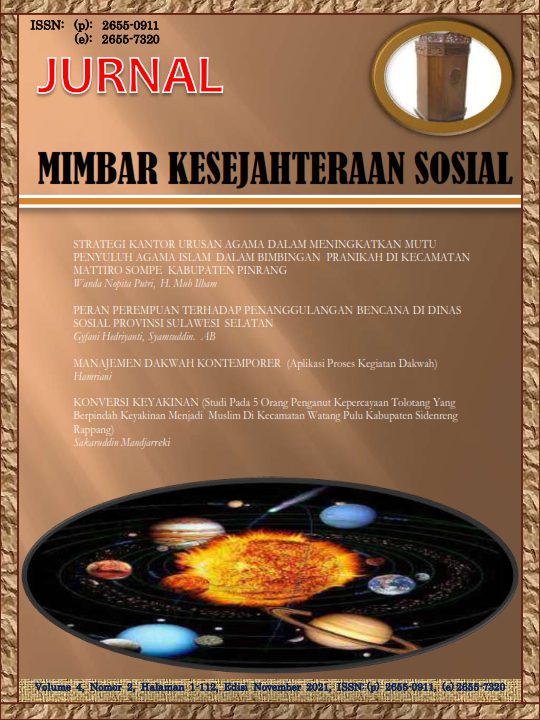 Abstract viewed = 486 times