PERILAKU POLITIK GEREJA KRISTEN EVANGELIS (GKE) DALAM PEMILIHAN UMUM LEGISLATIF DI KALIMANTAN TENGAH TAHUN 2019
Abstract
Kalimantan Evangelical Church abbreviated as GKE is a Protestant church organization in Kalimantan. In political election, the potential of GKE is highly regarded as political ballot storage. The concurrent election of legislative and President in 2019 especially by the candidates for the parliament in Central Kalimantan pushed GKE into political attitudes and actions. How the political behavior of the GKE towards legislative candidates would like to be a big question in this discussion. Quantitative and qualitative research method was used to collect information or research data by involving a questionnaire technique that distributed online and in-depth interviews. The result shows that the GKE is not only involved to encourage congregations to use political rights and actively participated in the voting activities, but also actively encouraging the congregations through recommendation letter, promoting legislative candidates from GKE and mobilizing the potential of GKE resources to collect supports from the congregation.
Keywords
Political Behavior, Central Kalimantan Election, GKE
References
Badan Pekerja Harian Majelis Sinode GKE. Almanak GKE 2019. Banjarmasin : Sinode GKE, 2019.
Bayo, Longgina Novadona. "State Neglect, Church Decline, and Ascendent Adat: The Power Contestation in Adonara, Eastern Flores" dalam Jurnal Ilmu Sosial dan Ilmu Politik, Vol. 13, No. 2 (2009), h. 149-171.
Berkhof, H. & I.H. Enklaar. Sejarah Gereja. Jakarta: BPK Gunung Mulia, 1996.
Budiardjo, Miriam dkk. Pengantar Ilmu Politik. Tangerang Selatan: Universitas Terbuka, 2014.
Kristiyanto, Eddy. Sakramen Politik: Mempertanggungjawabkan Memoria. Yogyakarta: Lamalera, 2008.
Ngelow, Zakaria J. "Turut Membina Indonesia Sebagai Rumah Bersama-Peran Gereja Dalam Politik Di Indonesia" dalam Jurnal Jaffray, Vol. 12, No. 2 (2014), h. 213-234.
Noor, Firman. "Perilaku Politik Pragmatis Dalam Kehidupan Politik Kontemporer: Kajian Atas Menyurutnya Peran Ideologis di Era Reformasi" dalam Jurnal Masyarakat Indonesia, Vol. 40, No. 1 (2014), h. 57-74.
Palenewen, Jovano D. O. "Penerapan Patronase dalam Kemenangan Partai Keadilan dan Persatuan Indonesia pada Pemilu Legislatif Kota Bitung Tahun 2009". Tesis. Yogyakarta: Universitas Gadjah Mada, 2014.
Palenewen, Sheina M.S. "Pendampingan Pastoral Bagi Calon-Calon Legislatif Kristen di Wilayah Bitung III". Skripsi. Tomohon: Fak. Theologi UKI Tomohon, 2019.
Sastroatmodjo, Sudijono. Perilaku Politik. Semarang: IKIP Semarang Press, 1995.
Sholikhah, Amirotun. "Perilaku Politik Masyarakat Dalam Pemilihan Kepala Desa (Studi Pada Masyarakat Desa Kutasari Kecamatan Cipari Kabupaten Cilacap)" dalam Komunika, Vol. 8, No. 1 (2014), h. 79-97.
Usop, Kma M. Pakat Dayak: Sejarah Integrasi dan Jatidiri Masyarakat Dayak Daerah Kalimantan Tengah. Palangka Raya: Yayasan Pendidikan dan Kebudayaan Batang Garing, 1996.
Yewangoe, Andreas A. Tidak ada Penumpang Gelap: Warga Gereja, Warga Bangsa. Jakarta: BPK Gunung Mulia, 2009.
Website
Dewan Perwakilan Rakyat RI. "Undang-Undang Dasar Negara Republik Indonesia Tahun 1945" dalam http://www.dpr.go.id/jdih/uu1945 diakses 1 Januari 2020.
Komisi Pemilihan Umum RI. "Undang-Undang Nomor 7 Tahun 2017 tentang Pemilu" dalam https://jdih.kpu.go.id/detailuu-6c4d54564530516c4d3051253344 diakses 1 Januari 2020.
Wawancara
AN, Informan Bukan Pejabat Tinggi GKE, wawancara, 26 Oktober 2019.
HTP, Pendeta Pejabat GKE, wawancara, 24 Oktober 2019.
JHR, Informan Bukan Pejabat Tinggi GKE, wawancara, 24 Oktober 2019.
SFL, Pimpinan GKE, wawancara, 26 Oktober 2019.
SH, Caleg DPR RI, wawancara, 26 Oktober 2019.
TC, Pendeta GKE, wawancara, 24 Oktober 2019.
DOI:
https://doi.org/10.24252/profetik.v8i1a2
Refbacks
There are currently no refbacks.
JPP (Jurnal Politik Profetik) is indexed by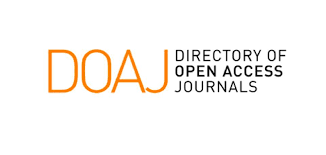 ----------------------------------------------------------------------------------
EDITORIAL OFFICE

Department of Political Science, Faculty of Ushuluddin and Philosophy, Universitas Islam Negeri Alauddin Makassar, Jl. H. M. Yasin Limpo, No. 36 Samata-Gowa  Call. (0411)841879  Fax(0411) 8221400, Email: jprofetik@uin-alauddin.ac.id
ISSN (print)  : 2337-4756
ISSN (online) : 2549-1784