ISLAM IDEOLOGIS DAN GERAKAN POLITIK ISLAM KONTEMPORER
Abstract
Islamic politics always played a key role in the formation of Indonesian national identity, even though Islam was finally compromised in the process of establishing the identity. Islam however was able to give strong influence within Indonesian history. This in turn gives Islam a space to deeply take part in the development of Indonesian politics until now. In another side, the role of political parties, particularly Islamic ones, will always shape the discourse of Islamic party in Indonesia, which in turn will be an indicator for the ongoing involvement of Islamic politics in Indonesia.
Keywords
Islamic Politics, Islamism, Islamic Movements
References
Azyumardi Azra, Pergolakan Politik Islam; dari fundamentalisme, modernisme, hingga post-modernisme (Jakarta: Paramadina, 1996).
--------------------------, 1993. "Islam dan Negara: Eksperimen dalam masa modern; Tinjauan Sosio-Historis", dalam Ulumul Qur'an No. 2 Vol. IV.
Ah A. Ezzati, 1981. GerakanIslam, Sebuah Analisis, (Terj. Agung Sulistiadi), Pustaka Hidayah, Jakarta
Abdul Azis, Chiefdom Madinah; Slah Paham Negara Islam, Jakarta, Alvabet;2011.
Chandra Muzaffar, Kebangkitan Islam: Suatu Pandangan Global Dengan Ilustrasi Dari Asia Tenggara, dalam Saiful Mujani (ed.), Pembangunan dan Kebangkitan Islam di Asia Tenggara (Jakarta: LP3ES, 1993)
Djayadi Hanan, Gerakan Pelajar Islam ; Di Bawah Bayang-Bayang Negara (Yogyakarta: UII Press, 2006).
Jorge Larain, 1996. KonsepIdeologi, editor Tom Bottomore, terjemahan (Jogjakarta:LKPSM)
Noorhaidi Hasan, Islam Politik di Dunia Kontemporer; Konsep, Genealogi, dan Teori. SUKA Press, 2012.
Noorhaidi Hasan, Democracy, Islamist Militancy, and The Furure of Religious Diversity in Indonesia. Makalah dalam Seminar nasional 20 Desember 2014 di UIN Alalauddin Makassar.
John L. Esposito, Islam The Straight Path Ragam Ekspresi Menuju Jalan Lurus (Al-Shirat Al-Mustaqim), (Jakarta: Dian Rakyat, 2010).
Nasiwan, Transformasi Gerakan Barbasis Tarbiyah: Tumbuh dan Berkembangnya PKS, Disertasi Program pascasarjana program studi Ilmu Politik Fisipol UGM. 2004.
Robert W. Hefner, 2000. Islam, Pasar, Keadilan, Yogyakarta, LKIS, 2000.
Robert W. Hefner, Muslims and Democratization in Indonesia Civil Islam, Princeton University Press.
Saiful Mujani, Muslim Demokrat, (Gramedia, 2007)
Samuel P. Huntington dan Joan Nelson, Partisipasi Politik di Negara Berkembang, terj. Drs. Sahat Simamora, (Jakarta: Rineka Cipta, 1994).
DOI:
https://doi.org/10.24252/profetik.v4i2a2
Refbacks
There are currently no refbacks.
JPP (Jurnal Politik Profetik) is indexed by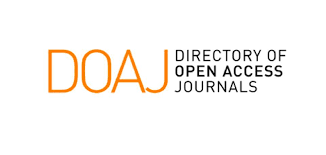 ----------------------------------------------------------------------------------
EDITORIAL OFFICE

Department of Political Science, Faculty of Ushuluddin and Philosophy, Universitas Islam Negeri Alauddin Makassar, Jl. H. M. Yasin Limpo, No. 36 Samata-Gowa  Call. (0411)841879  Fax(0411) 8221400, Email: jprofetik@uin-alauddin.ac.id
ISSN (print)  : 2337-4756
ISSN (online) : 2549-1784