PERAN NAHDLATUL ULAMA DALAM PENDIDIKAN POLITIK DI KABUPATEN MAJENE
Abstract
In playing their political roles, each social and religious organization in Indonesia has their own values and ideals to apply and to maximize within the context of their socio-political life in the country. Nahdhatul Ulama (NU) of Majene Regency has inevitably been in this circumstance. This article is intended to observe the role of Nahdhatul Ulama in Majene Regency played for political education. The research was qualitatively conducted in Majene and descriptively analyzed. The samples were purposively chosen among the Syuriah and Tanfidziah board of this local Nahdhatul Ulama. This is due to the fact that the dynamic of Nahdhatul Ulama in Majene is centralized among the roles of the ulamas themselves. The meaning of politics for the majority of NU members in Majene has been reduced to something negative. This in turn needs the language of religious figures to provide the right meaning. In this case, the political language of the ulamas of NU is needed in order to convey the message of political education which is in line with the values and ideals of NU itself. The deliverance of such message in the language of NU influential figures in the area is believed to be rightly conveyed and easily accepted by its members.
Keywords
Political Education, Nahdlatul Ulama (NU)
References
Abdullah, Taufik. 1988. Tradisi dan Kebangkitan Islam di Asia Tenggara. Jakarta: LP3ES
Bungin, Burhan. 2001, Metodologi Penelitian Sosial (Format-format Kuantitatif dan Kualitatif), Surabaya; Airlangga University Press
Campbel, Tom. 1994. Tujuh Teori Sosial, Sketsa, Penilaian dan Perbandingan. Yogyakarta: Kanisius
Effendy, Bahtiar. 2001. Teologi Baru Politik Islam, Pertautan Agama, Negara, dan Demokrasi. Yogyakarta: Galang Press
Faisal, Sanapiah. 2001. Format-format Penelitian Sosial. Jakarta: Rajawali Press.
Ida, Laode. 2004. Kaum Muda NU, Kaum Progresif dan Sekulerisme Baru. Jakarta: Penerbit Erlangga
Ismail, Faisal. 2004. Dilema NU: Antara Norma Etik dan Realita Politik. Jakarta: Puslitbang Kehidupan Beragama, Depag RI
Moleong, Lexy J. 2004. Metodologi Penelitian Kualitatif. Bandung: Rosdakarya
Muhammad, Hussein. "Islam dan Negara Kebangsaan: Tinjauan Politik", dalam Ahmad Suady,ed., 2000, Pergulatan Pesantren dan Demokrasi, Yogyakarta: LkiS
Muhammadiyah, Hilmi dan Sulthan Fatoni. 2004. NU: Identitas Islam Indonesia. Jakarta: Elsas.
Mulyana, Dedy. 2002. Metodologi Penelitian Kualitatif; Paradigma Baru Ilmu Komunikasi dan Ilmu Sosial Lainnya.Bandung: Rosdakarya
Muzadi. Abdul Muchit. 1999. Lima Belas Tahun Kembali ke Khittah; Refleksi dan Evaluasi Kritis 1984-1999. Jakarta: Panitia Muktamar Nahdlatul Ulama ke XXX
Prasetya, Irawan. 2006. Penelitian Kualitatif dan Kuantitatif Untuk Ilmu-Ilmu Sosial.Jakarta: DIA Fisip UI
Qomar, Mujamil. 2002. NU "Liberal" Tradisionalisme Ahlussunnah ke Universalisme Islam. Bandung: Mizan
Romli, Lili. 2006, Islam Yes Partai Islam Yes, Jakarta: Pustaka Pelajar
Sitompul, Einar Martahan. 1989. NU dan Pancasila. Jakarta: LTN NU
Syadzali, Munawir. 1993. Islam dan Tata Negara (Ajaran, Sejarah dan Pemikiran). Jakarta: UI Press
Syamsuddin, Din. 1993, "Usaha Pencarian Konsep Negara dalam Sejarah Pemikiran Politik Islam", Ulumul Qur'an, No.2 Vol.IV
Tutik, Titik Triwulan dan Jonaedi Efendi.2008. Membaca Peta Politik Nahdlatul Ulama.Jakarta: Lintas Pustaka Publisher
Toha, Zainal Arifin. 1997. Membangun Budaya Kerakyatan, Kepemimpinan Gus Dur dan Gerakan Sosial NU. Yogyakarta: Titian Ilahi Press.
DOI:
https://doi.org/10.24252/profetik.v5i2a1
Refbacks
There are currently no refbacks.
JPP (Jurnal Politik Profetik) is indexed by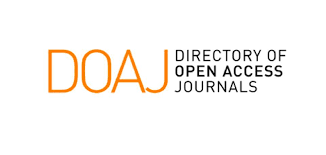 ----------------------------------------------------------------------------------
EDITORIAL OFFICE

Department of Political Science, Faculty of Ushuluddin and Philosophy, Universitas Islam Negeri Alauddin Makassar, Jl. H. M. Yasin Limpo, No. 36 Samata-Gowa  Call. (0411)841879  Fax(0411) 8221400, Email: jprofetik@uin-alauddin.ac.id
ISSN (print)  : 2337-4756
ISSN (online) : 2549-1784