SUBALTERN DAN KEBIJAKAN PEMBANGUNAN REKLAMASI PANTAI DI KOTA MAKASSAR
Abstract
This article reflects the role of fishermen as subaltern group in the politic of sea side reclamation development in Makassar city. Subaltern may be defined as suppressed, inferior and powerless subject in representing the subjects themselves. The dynamic of development in urban areas is strictly attached to the management of the leading regime which produces urban political planning. The development vision of Makassar city to combine the concept of world city and local wisdom is more less a series of sustainable development of old city developed in the perspective of developmental colonialism and recently restructured in that of economic imperialism. When development is correlated with surplus achievement, the result may be twofold. In one hand, it will create new wealthy parties, while at the same time, communal poverty and misery is frequently an immediate consequence of the development itself. Indeed, development is not merely provided by nature. It is an unavoidable consequence of political process and negotiation by political actors, which may involve intrigues, fight for interest, and chase of power with political implications.
Keywords
Development, Sea Reclamation, Subaltern
References
Abrahamsen, Rita, Sudut Gelap Kemajuan: Relasi Kuasa dalam Wacana Pembangunan, Yogyakarta: Lafadl: 2000
Acemoglu Daron, James Robinson, Mengapa Negara Gagal?: Awal Mula Kekuasaan, Kemakmuran dan Kemiskinan, Jakarta, Gramedia, 2017
Biang, Feri Daud, Dampak pembangunan Jalan Metro Tanjung Bunga Terhadap Komunitas Makassar, Tesis, Magister Lingkungan Hidup, Universitas Diponegoro, Semarang, 2008
Fakhdiyar Meitharisha, Kajian Dampak Sosial Ekonomi Pengembangan Reklamasi Pantai Untuk Kawasan Ruang Publik, Penelitian, Badan Penelitian dan Pengembangan Pekerjaan Umum, Kementerian Pekerjaan Umum, 2015.
Gandhi, Leela Teori Poskolonial: Upaya Meruntuhkan Hegemoni Barat, Yogyakarta: Qalam. 2006
Guha, Ranajit, ed. Subaltern Studies: Writing on South Asean Society, (New Delhi, Oxford University Press,1982)
Huggan.G and Tiffin.H, Postcolonial Ecocriticsm, Literature, Environment, New York, Routledge, 2010
Jaya, Marrung Akhiruddin Marrung, Kajian Kondisi Lingkungan dan Perubahan Sosial Ekonomi Reklamasi Pantai Losari dan Tanjung Bunga, Thesis, Fak.Ilmu Kelautan dan Perikanan, Universitas Hasanuddin, 2015
Phelps, Nicholas A. The Growth Machine Stop? Urban Politics and The Making and Remaking of an Edge City, Urban Affair Review
Retnowati, Endang, Nelayan Indonesia dalam Pusaran kemiskinan Struktural, Perpektif, Vol. XVI, No.3 Tahun 2011 Edisi Mei
Ridha, Muhammad, Sosiologi Waktu Senggang: Eksploitasi dan Komodifikasi Perempuan di Mall, Resist Book, Yogyakarta, 2012
Spivak, Gayatri Etika, Subaltern, dan Kritik Penalaran, Yogyakarta, Pararaton, 2008
Savirani Amalinda Savirani, Pertempuran Makna "Publik" dalam Wacana Proyek Reklamasi Teluk Jakarta, Prisma, LP3ES, Vol.36, No.1, 2017
Said Edward, Orientalisme: Menggugat Hegemoni Barat dan Mendudukkan Timur Sebagai Subjek, Yogyakarta: Pustaka Pelajar, 2010
Said, Edward Culture and Imperialism, London: Vintage, 1994
Stone, Clarence N, Urban Regime and Capacity to Govern: A Political Economy Approach, Journal of Urban Affair
Warjio, Politik Pembangunan : Paradoks, Teori, Aktor dan Ideologi, Jakarta, Kencana, 2016
http://www.mongabay.co.id/2016/02/14/tolak-reklamasi-pantai-losari-walhi-gugat-gubernur-sulsel-ke-ptun/ , diakses 21 Februari 2016
https://www.merdeka.com/peristiwa/di-makassar-laut-mati-gara-gara-reklamasi-mega-proyek-cpi.html, diakses 3 Februari 2016
http://www.mongabay.co.id/2015/07/06/mereka-yang-terimbas-reklamasi-di-pesisir-makassar/ diakses 3 Februari 2016
http://www.mongabay.co.id/2014/04/18/bangun-kawasan-industri-dan-wisma-negara-nelayan-makassar-diusir-kampung-dihancurkan/ diakses tanggal 3 Februari 2016
http://www.oxforddictionaries.com/definition/english/subaltern, diakses tanggal 21 Februari 2016.
DOI:
https://doi.org/10.24252/profetik.v5i2a3
Refbacks
There are currently no refbacks.
JPP (Jurnal Politik Profetik) is indexed by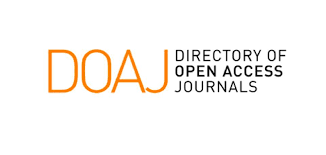 ----------------------------------------------------------------------------------
EDITORIAL OFFICE

Department of Political Science, Faculty of Ushuluddin and Philosophy, Universitas Islam Negeri Alauddin Makassar, Jl. H. M. Yasin Limpo, No. 36 Samata-Gowa  Call. (0411)841879  Fax(0411) 8221400, Email: jprofetik@uin-alauddin.ac.id
ISSN (print)  : 2337-4756
ISSN (online) : 2549-1784