REARTICULATING THE ONTOLOGICAL ROOT OF CONTEMPORARY INDONESIAN CITIZENSHIP
Abstract
This paper`s aim is to argue that citizenship could be been approached in the dialectical lens produced by creative antagonism between nation in one hand and state in other hand. This tension, if interrogated in postcolonial nuances, become the fertile habitus for Indonesian citizenry as creative and multilayered cross and inter-identity configuration, by which Indonesian exercise its rights and critical distance from both Indonesia as state (in terms of panoptical bureaucratic and enduring regime of political reservation)  and Indonesia as nation (in terms of myopic utopia spoken in language of impossibility as the main horizon bounding and creating togetherness of so called Indonesia) day by day. This rich notion of creative antagonism has embodiment in what been called as the surplus of aesthetic imagination explored by but not limited to Nirwan Ahmad Arsuka and DandhyLaksono (read as 2 temporary example of active citizenry of Indonesian) as exercise toward new horizon of what is possible to be Indonesian. 
Keywords
Ontologicalcitizenship,Surplus of Aesthetic Imagination
References
Agamben, Giorgio. Means Without End; Notes on Politics.Minneapolis: University of Minneapolis Press. 2000.
Anderson, Benedict. Imagined Community (New Edition).London: Verso. 2006.
Bellamy, Richard. Justice in the Community; Walzer on Pluralism, Equality and Democracy in David Boucher and Paul Kelly (Ed.), Social Justice; from Hume to Walzer. London: Routledge. 1998.
Chatterjee, Partha. Nation and Its Fragment. Princeton: Princeton University Press. 1993.
Dabashi, Hamid. Iran; The Rebirth of A Nation. New York: Palgrave McMillan. 2016.
Foucault, Michel. Power/Knowledge; Selected Interviews.New York: Pantheons Book. 1977.
Klinken, Gerry van & Ward Berenschot.Everyday Citizenship in Democratizing Indonesia in Robert W. Hefner (Ed.), Routledge Handbook of Contemporary Indonesia.London: Taylor & Francis/Routledge. 2018.
Mirzoef, Nicholas. The Right to Look; The Counter History of Visuality. Durham: Duke University Press. 2011.
______________. How to See the World; An Introduction to Images, from Self-Portraits to Selfies, Maps to Movies, and More. New York: Basic Books. 2016.
Reid, Anthony.Islamic Legitimacy in A Plural Asia.London: Routledge. 2008.
______________. Urban Respectability and the Maleness of (Southeast) Asian Modernity. Asian Review of World History 2:2. July 2014.
Refbacks
There are currently no refbacks.
JPP (Jurnal Politik Profetik) is indexed by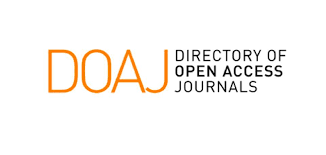 ----------------------------------------------------------------------------------
EDITORIAL OFFICE

Department of Political Science Ushuluddin Faculty and Philosophy Alauddin State Islamic University of Makassar, Street H. M. Yasin Limpo, Samata-Gowa  Call. (0411)841879  Fax(0411) 8221400, Email: jprofetik@uin-alauddin.ac.id
ISSN (print)  : 2337-4756
ISSN (online) : 2549-1784