MENCERMATI ASPEK PENGARUSUTAMAAN GENDER DALAM PENEMPATAN PEGAWAI PADA POSISI STRUKTURAL DALAM BIROKRASI DI PROVINSI SULAWESI SELATAN
Abstract
This study aims to examine and analyze determinants factors of implementation of gender mainstreaming in the appointment of structural officials policy in the South Sulawesi Province governmental bureaucracy structures. Through the qualitative research research and case study approach, the research was conducted in the Provincial Government institution on Education Affairs. As the result, the appointment of structural officials position show that there are two factors that determine the gender mainstreaming policies in the structural appointment process. Those are the internal factors and external factors. The Internal factors that had influence implementation of gender mainstreaming policies based this research findings are the resources, implementing organizations, communication, coordination and implementing commitment, and support of bureaucratic structures factors.  On the other hand, the external factors are includes: social political influence, cultural influences and bureaucratic characteristics, and policy design support.
Keywords
Policy; Gender Mainstreaming; Determinant Factors; Bureaucracy; South Sulawesi Province
References
Acker, Joan. 2006. Inequality Regimes, Gender, Class, and Race in Organizations. Gender & Society, Vol. 20 No. 4, August.pp. 441-464.
Anderson, J. E. 2003. Public policymaking: An introduction. Boston: Houghton Mifflin Company.
Ariana, 2016. Kebijakan Pengarusutamaan Gender dalam Pengangkatan Pegawai Sttruktural di Dinas Pendidikan Provinsi Sulawesi Selatan (Disertasi), UNM Makassar.
Asghar, Ali E. 2000. Hak-Hak Perempuan dalam Islam, LSPPA. (Lembaga Studi Pengembangan perempuan dan Anak).
Golshan Javadian and Isaac Y. Addae. 2013. "The impact of bureaucracies and occupational segregation on participation of Iranian women in the workforce", Equality, Diversity and Inclusion: An International Journal, Vol. 32 Iss 7 pp. 654 – 670.
Grindle, Merilee. 2004. Good Enough Governance: Poverty Reduction and Reform in Developing Countries. Governance: An International Journal of Policy, Administration, and Institutions. Vol. 17. pp. 525-548.
Ishomudin. 2001. Diskursus Politik dan Pembangunan, Melacak Arkeologi dan Kontroversi Politik dalam Islam. UMM. Malang.
Lunenburg, Fred C. 2012. Power and Leadership: An Influence Process. International Journal of Management, Business, and Administration. Volume 15. Number 1.
Loh, T.C and S.C.L. Koh, 2004. Critical elements for a successful enterprise resource planning implementation in small-and medium-sized enterprises. International Journal of Production Research, Volume 42, - Issue 17.
Lall, Marie, (Ed.). 2012. Policy, Discourse and Rhetoric How New Labour Challenged Social Justice and Democracy. Educational Futures Rethinking Theory and Practice. Volume 52.
Salusu. J. 2000. Pengambilan Keputusan Stratejik untuk Organisasi Publik dan Organisasi Non Profit. Cetakan Ketiga, Jakarta: Grasindo.
Stachowiak, Sarah. et.al. 2016.Beyond the Win: Pathways for Policy Implementation. ORSIMPACT AND Atlas Learning Project.
Peraturan-Peraturan
Instruksi Presiden No.9 tahun 2000 tentang Pengarusutamaan Gender (PUG) dlm Pembangunan Nasional.
Keputusan Menteri Dalam Negeri Nomor 132 tahun 2003 tentang Pedoman Umum Pelaksanaan Pengarusutamaan Gender Dalam Pembangunan di Daerah,
Peraturan Menteri Dalam Negeri No. 15 tahun 2008 tentang Pedoman Umum Pelaksanaan Pengarusutamaan Gender di Daerah.
Perpres No.5 tahun 2010 tentang Rencana Pembangunan Jangka Menengah Nasional RPJMN tahun 2010-2014, Lampiran Buku II, Bab I Kebijakan Pengarusutamaan dan Lintas Bidang.
Permendagri No 67 tahun 2011 tenteng Pedoman Umum Pelaksanaan Pengarusutamaan Gender di daerah.
PP No.13 tahun 2003 tentang Pengangkatan Pegawai Negeri Sipil dalam Jabatan Struktural sebagai perubahan PP No.100 tahun 2000 dan sebagai penjabaran dari UU No. 43 tahun 1999 tentang Pokok-pokok Kepegawaian.
DOI:
https://doi.org/10.24252/profetik.v6i2a2
Refbacks
There are currently no refbacks.
JPP (Jurnal Politik Profetik) is indexed by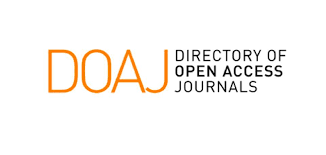 ----------------------------------------------------------------------------------
EDITORIAL OFFICE

Department of Political Science, Faculty of Ushuluddin and Philosophy, Universitas Islam Negeri Alauddin Makassar, Jl. H. M. Yasin Limpo, No. 36 Samata-Gowa  Call. (0411)841879  Fax(0411) 8221400, Email: jprofetik@uin-alauddin.ac.id
ISSN (print)  : 2337-4756
ISSN (online) : 2549-1784