TERJEBAK ELEKTORALISME: CATATAN TENTANG DEMOKRASI INDONESIA DUA DEKADE TERAKHIR
Abstract
This article collates on the argument that democracy built in Indonesia in the last two decades after the fall of the New Order regime has been increasingly electoral. It even forms of regime in electoral that extends its definition and practice to the lowest level of society such as at the district/city level or even at the village level. Unfortunately, this electoral progress has not been followed by social empowerment, justice and even distribution of economic resources. It even leads to an increasingly differentiated society that is materially more tangible or ownership of productive resources.
Keywords
Democracy; Elektoralisme; Contestation
References
Arif, Sritua (2006) Negeri Terjajah Menyingkap Ilusi Kemerdekaan(Yogyakarta; Resist Book).
Diamond, Larry (2003) Developing Democracy Toward Consolidation(Yogyakarta: IRE).
Hadiz, Vedi R (2005) Dinamika Kekuasaan Ekonomi Politik Indonesia Pasca-Suharto (Jakarta; LP3ES).
Huntington, Samuel P (1997) Gelombang Demokratisasi Ketiga(Jakarta; Grafiti)
Kleden, Ignas (2007) Demokrasi Kontekstual Esai-esai pemikiran (Makassar; Melania Fondation dan Komunitas Indonesia untuk Demokrasi).
Laclau, Ernesto dan Chantal Mouffe Hegemoni dan Strategi Sosialis (Yogyakarta; Resistbook, 2008).
Markoff, John (2002) Gelombang Demokrasi Dunia (Yogyakarta; Center for Critical Social Studies dan Pustaka pelajar).
Ridha, Muhammad MAMMINASATA dan Perubahan Sosial di Pedesaan (Makassar; LP2M UIN Alauddin,2014).
Pontoh, Coen Husain (2005) Malapetaka Demokrasi Pasar (Yogyakarta; Resist Book).
Amien Tohari, Muhamad Ridha, Dkk Sistem Agraria Perkebunan, Orang Miskin, Dan Demokrasi Lokal Di Blitar Laporan Penelitian sitematis STPN Yogyakarta
Jurnal Satu Kata edisi Perdana tahun 2007.
http://www.lakpesdam.or.id/warta/187/perlukah-pilkada-llangsung-dihapus
http://www.kompas.com/kompas-cetak/0505/25/
utama/1765328.htm
http://io.ppi-jepang.org/cetak.php?id=60
http://www.kapanlagi.com/h/0000054195.html
http://www.berdikarionline.com
DOI:
https://doi.org/10.24252/profetik.v6i2a6
Refbacks
There are currently no refbacks.
JPP (Jurnal Politik Profetik) is indexed by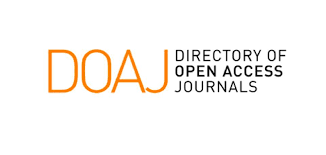 ----------------------------------------------------------------------------------
EDITORIAL OFFICE

Department of Political Science, Faculty of Ushuluddin and Philosophy, Universitas Islam Negeri Alauddin Makassar, Jl. H. M. Yasin Limpo, No. 36 Samata-Gowa  Call. (0411)841879  Fax(0411) 8221400, Email: jprofetik@uin-alauddin.ac.id
ISSN (print)  : 2337-4756
ISSN (online) : 2549-1784