REVITALISASI TUDANG SIPULUNG SEBAGAI MEDIA KOMUNIKASI VERTIKAL ANTARA MASYARAKAT DAN PEMERINTAH DI KABUPATEN BONE
Abstract
Tudang sipulung is a routine farmer meeting held in Bone. The meeting is held twice a year, namely rendengan season (i.e.Aapril-October month and Gadu Season (i.e September-March). The implementation of Tudang Sipulung begans from the village and the sub district level and up to the district level. The aim of this research is was to observe the revitalization of the tudang sipulung as a vertical communication media between the goverment and the community in Bone Regency.  The result of this research indicated that tudang sipulung as a media of vertical communication between the goverment and the community has not shown maximun result because of the communication distortion  between the goverment and the community that is still  lack of openness in communication.  It is Expected though the implemantation of the Tudang sipulung management in the future can be even better, especially for vertical ccommunication between the goverment and the community, to be more open considering this meeting is held for the common good.
Keywords
Revitalization; Tudang Sipulung; Vertical Communication
References
Arif, Syaiful. 2006. Reformasi Birokrasi dan Demokrasi Kebijakan. Malang: Averres Press.
Arifin, Anwar. 1984. Strategi Komunikasi. Bandung: Armico
Bahua, Mohamad Ikbal. 2007. Metode Perencanaan Partisipatif Dalam Pembangunan Masyarakat.
Dunn, N. William. 1998. Pengantar Analisis Kebijakan Publik. Jakarta: Gadjah Mada University Press.
Faisal, Andi. Ruang Publik Phoenam sebagai Bagian Budaya Politik Kontemporer Makassar: Suatu Pertarungan Ideologis Menuju Hegemoni. lib.ui.ac.id.
Hadari, Nawawi. 2003. Metode Penelitian Bidang Sosial. Yogyakarta: Gadjah Mada University Press.
Hasan, Erliana. 2005. Komunikasi Pemerintahan: Refika Aditama
Kurniawan, Agung. 2005. Transformasi Pelayanan Publik. Jakarta: Pembaharuan.
Muhammad, Arni. 2014. Komunikasi Organisasi: Bumi Aksara
Riyadi dan Bratakusumah, D.S. 2004. Perencanaan Pembangunan Daerah. Jakarta: PT. Gramedia Pustaka Utama.
Sedarmayanti. 1995. Sumber Daya Manusia dan Produktivitas Kerja. Bandung: Ilham Jaya.
Suyanto, Bagong. 2010. Anatomi dan Perkembangan Teori sosial: Aditya Media
DOI:
https://doi.org/10.24252/profetik.v6i2a8
Refbacks
There are currently no refbacks.
JPP (Jurnal Politik Profetik) is indexed by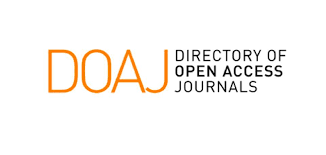 ----------------------------------------------------------------------------------
EDITORIAL OFFICE

Department of Political Science, Faculty of Ushuluddin and Philosophy, Universitas Islam Negeri Alauddin Makassar, Jl. H. M. Yasin Limpo, No. 36 Samata-Gowa  Call. (0411)841879  Fax(0411) 8221400, Email: jprofetik@uin-alauddin.ac.id
ISSN (print)  : 2337-4756
ISSN (online) : 2549-1784