TREN PERIKLANAN DI MEDIA SOSIAL
Ramsiah Tasruddin

UIN Alauddin Makassar




(ID)
Abstract
In the ultimate moment, advertising scope as more as growth dynamically even more so important to be marketed through internet facility by online on a lot of social media. Advertising marketing by online willy nilly is urgent's needs for information society, especially for business player such as investor or advertising producer. The dynamic growing of online advertising has made advertising marketing as more as competitive in the social media market too. One of that's to apply the content marketing of the advertising products such as ultimate advertising marketing strategy.
References
Adisaputro, Gunawan. Manajemen Pemasaran Analisis untuk Perancangan Staregi Pemasaran. Yogyakarta: UPP STIM YKPN, 2010.
Cangara, Hafied. Perencanaan dan Strategi Komunikasi, Cet II. Jakarta: Rajawali Pres, 2014.
Powerwanto dan Zakaria L Sukirno. Komunikasi Bisnis:Perspektif Konseptual dan Kultural. Yogyakarta:Pustaka pelajar. 2016.
bisnis.com/Juni 2017
brightstars.co.id/Januari 2017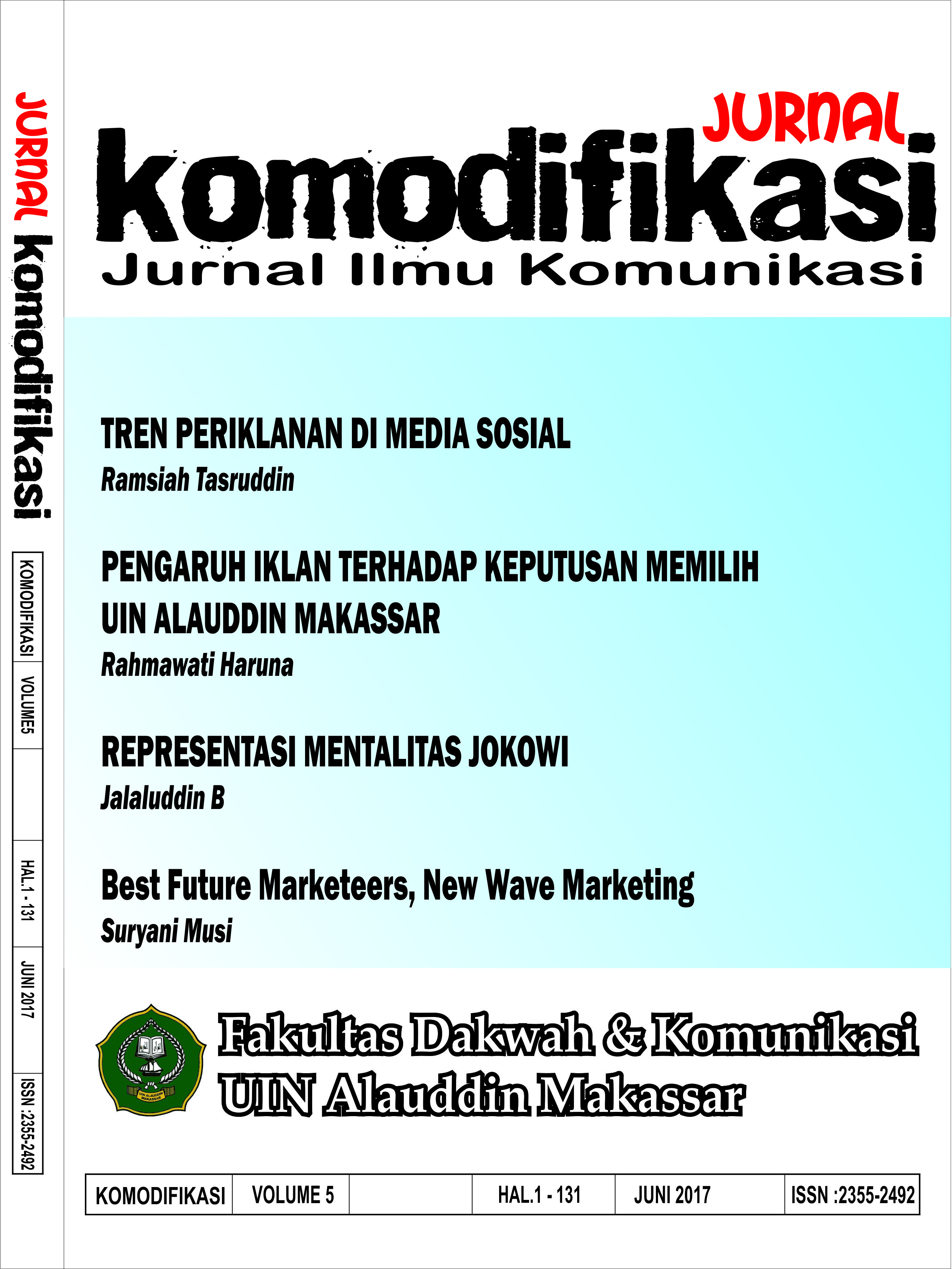 Abstract viewed = 2892 times