JURNAL POLITIK PROFETIK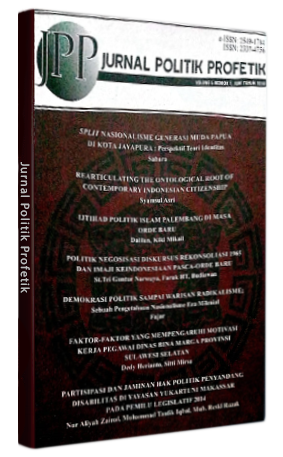 Jurnal Politik Profetik:
The Jurnal Politik Profetik is published twice a year ( June and December) by the Department of Political Science, Faculty of Ushuluddin and Philosophy, Universitas Islam Negeri Alauddin Makassar, Indonesia. The journal aims to publish an original academic research on the main topic of the Politics and Islamic Politics. The subject covers all related issues on Politics such as the Islamic Politics, Democratization, Islamic Movement, Political Party, Sociology,  Politics and Government.