ANALISIS KEPUASAN MAHASISWA DITINJAU DARI KINERJA DOSEN DAN FASILITAS PEMBELAJARAN
Abstract
This study aims to study the level of student satisfaction in terms of the ability of lecturers and learning facilities in the Department of Islamic Education Management of the Faculty of Tarbiyah and Teacher Training UIN Alauddin Makassar. This research is a quantitative descriptive with employing survey model. The population in the research was 243 people with 24 sample.  The data were collected using a questionnaire with Likert Scale. The results showed that the satisfaction of MPI students in terms of lecturer performance was satisfactory category, based on four indicators: learning planning in the satisfactory category, the implementation of learning was very satisfying category, learning outcomes was quite satisfactory category, and guidance and direction was unsatisfactory category. MPI Study Program student satisfaction in terms of Learning facilities in the category was quite decisive, based on four indicators: lecture rooms according to the category are quite satisfactory, chairs and desks are less satisfactory, blackboards/blackboards were quite satisfactory, and learning media were quite satisfactory.
Keywords
Student Satisfaction; Lecturer Performance; Learning Facilities
References
Baharuddin dan Rahmatia. (2018). Pengaruh Kecerdasan Spiritual terhadap Peningkatan Kinerja Guru di SMA Negeri 3 Takalar Kabupaten Takalar, (Jurnal Idaarah, 2(1).
Gie, The Liang, (2002). Cara Belajar yang Efisien. Yogyakarta: Liberty.
Kementerian pendidikan dan kebudayaan RI "Peraturan Menteri Pendidikan dan Kebudayaan Republik Indonesia Nomor 49 Tahun 2014 tentang Standar Nasional Pendidikan Tinggi" faperta.ugm.ac.id/2014/site/fokus/.../permen_tahun2014_nomor049.pdf (10 Desember 2015).
Miarso, Y. (2004). Pengembangan Profesionalisme dosen Dalam rangka Peningkatan Mutu Perguruan Tinggi, Jakarta: Rineka Cipta.
Mulyasa, E. (2005). Manajemen Berbasis Sekolah, Jakarta: Depdiknas.
Pratiya. (2008). Kontribusi Fasilitas Belajar dan Motivasi Berprestasi Terhadap Hasil Belajar Kimia pada Siswa SMA Negri 1 Karangnongko Kabupaten Klaten. Tesis Pogram Pascasarjana. Surakarta.
Republik Indonesia. (2005). Undang-Undang RI No 14 Tahun 2005 tentang Guru dan Dosen. Jakarta: BP Cipta Jaya.
Sarjono, Yetti. (2007). Faktor-faktor Strategi Pelayanan Dosen dan Dampaknya Terhadap Kepuasan Mahasiswa FKIP Universitas Muhammadiyah Surakarta Tahun Akademik 2005-2006. Varidika, 9(1).
Schneider, Mark. (2002). Do school facilities affect Academic Outcomes. National Clearinghouse for Educational Facilities.
Sopiatin. (2010). Manajemen Belajar Berbasis Kepuasan Siswa, Bogor: Ghalia Indonesia.
Srinadi. (2008) Faktor-Faktor Penentu Kepuasan Mahasiswa Terhadap Pelayanan Fakultas Sebagai Lembaga Pendidikan. Jurnal Cakrawala Pendidikan, Th. XXVII. Undang-Undang Republik Indonesia Nomor 20 Tahun 2003 tentang Sistem Pendidikan Nasional, Jakarta: BP Cipta Jaya.
DOI:
https://doi.org/10.24252/idaarah.v3i2.10014
Refbacks
There are currently no refbacks.
Copyright (c) 2019 Ridwan Idris

This work is licensed under a
Creative Commons Attribution-ShareAlike 4.0 International License
.
Idaarah : Jurnal Manajemen Pendidikan is indexed by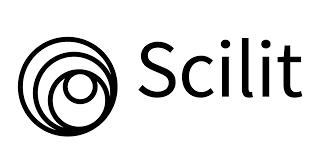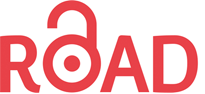 Idaarah: Jurnal Manajemen Pendidikan
ISSN Print: 2597-4661 ISSN Online: 2621-9476
Jl.H.M.Yasin Limpo No. 36 Samata, Gowa, Sulawesi Selatan
Email: jurnal.idaarah@uin-alauddin.ac.id

This work is licensed under a Creative Commons Attribution-ShareAlike 4.0