KINERJA GURU DALAM PEMBELAJARAN PADA PROGRAM FULL DAY SCHOOL DI SMAN 22 MAKASSAR
Abstract
This study discusses about the teachers performance in optimizing learning in the Full Day school program at SMAN 22 Makassar. This research was qualitative research.  Data collection methods obtained through observation, interviews and documentation. The data was analyzed by reducing data, presenting data, verifying data, and validating data (triangulation). The result of the research showed that; the first was the teacher performance at SMAN 22 Makassar has improved such as planning, implementation and evaluation. The second was Full Day school at SMAN 22 Makassar about school schedules based on school rules. The third was Effective efforts to optimize learning are carried out by teachers and schools. The teacherteach the learning to the students, gave some motivation and learning methods. The school helps teachers by school rules, teaching and learning process (PBM picket) and controlled by hand master in the school. 
Keywords
Teacher Performance; Learning; Full Day School
References
Abuddin Nata, Manajemen Pendidikan Mengatasi Kelemahan Pendidikan Islam di Indonesia, (Jakarta: Prenada Media, 2003), h. 95-96.
Almond P. (2010). Technology-Enabled and Universally Designed Assessment: Considering Access in Measuring the Achievement of Student with Disabilities A Foundation for Research The Journal of Tecnology. Learning and Assessment 10(5).
Anwar, Muhammad. (2018). Menjadi Guru Profesional. Jakarta: Prenadamedia Group.
Ardy Wiyani, Novan. (2015). Etika Profesi Keguruan. Yogyakarta: Gava Media.
Dimyati dan Mudjiono. (2013). Belajar dan Pembelajaran. Jakarta: PT Rineka Cipta.
Echols, John M. dan Hasan Shadily, Kamus Inggris Indonesia (Jakarta: Gramedia, 1983), h. 260
Hakin, Adnan. (2015). Contribution of Competence Teacher (Pedagogical, Personality, Professional Competence and Social) On the Performance of Learning, The International Journal Of Engineering And Science 4 (2).
Ismail, Muhammad Ilyas. (2013). Guru Sebuah Identitas. Makassar: Alauddin University Press.
Kasmawati. (2014). Pengembangan Kinerja Tenaga Kependidikan. Makassar; Alauddin University Press.
Nickel J. (2013). Formative Assessment and Synthesies in Reflection Journals. Reflection Journals. Volume 6(3).
Ningsih, Sulandari. (2016). Hubungan Pelaksanaan Full Day School Dan Boarding School Dengan Pembentukan Karakter Pada Siswa Kelas Xi Man 1 Surakarta Tahun 2016/2017. Jurnal Global Citizen, 2(2), 53-64.
Rusman. (2017). Belajar Dan Pembelajaran Berorientasi Standar Proses Pendidikan. Jakarta: Kencana.
Ismail, Muh. Ilyas. (2010). Kinerja dan Kompetensi dalam Pembelajaran. Lentera Pendidikan 13(1), 44-63.
Sanjaya, Wina. (2015). Perencanaan dan Desain Sistem pembelajaran. Jakarta: Prenadamedia Group.
Peraturan Menteri Pendidikan dan Kebudayaan No. 23 tahun 2017 tentang Hari Sekolah.
Kementerian RI. (2007). Al-Qur'an dan Terjemahnya. Bandung: Syamil Quran.
Tahir, Yusuf. (2012). Anomali Reformasi Penyelenggaraan Pembelajaran Di Indonesia, Lentera Pendidikan 15(1).
Undang-Undang RI No. 20 Tahun 2003 tentang SISDIKNAS.
Warsito dan Asrowi. (2017). Effectiveness of Social Science Learning Based on Noble Values of Ki Hajar Dewantara's Teaching to Strengthen the Students' Character. International Journal of Active Learning 2 (1).
https://m.detik.com/news/berita/d-3529410/mendikbud-sekolah-8-jam-bukanlah-full-day-school diakses 10/3/2019.
https://www.change.org/p/kami-tolak-pendidikan-full-day-sehari-penuh-di-indonesia-kemendikbud-ri diakses 10/3/2019.
DOI:
https://doi.org/10.24252/idaarah.v4i1.12207
Refbacks
There are currently no refbacks.
Copyright (c) 2020 Endah Ayu Kartika

This work is licensed under a
Creative Commons Attribution-ShareAlike 4.0 International License
.
Idaarah : Jurnal Manajemen Pendidikan is indexed by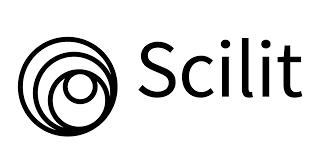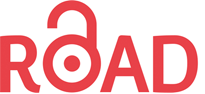 Idaarah: Jurnal Manajemen Pendidikan
ISSN Print: 2597-4661 ISSN Online: 2621-9476
Jl.H.M.Yasin Limpo No. 36 Samata, Gowa, Sulawesi Selatan
Email: jurnal.idaarah@uin-alauddin.ac.id

This work is licensed under a Creative Commons Attribution-ShareAlike 4.0