PENGARUH KOMPETENSI GURU TERHADAP KINERJA GURU DAN PRESTASI BELAJAR SISWA DI KOTA MAKASSAR
Abstract
This research is to study the competencies of teachers and student achievement. Data sources used in this study are primary and secondary data, with PNS teacher participants in the Makassar City Education and Culture Office, as for the sample of 183 teacher respondents. Analysis of the data used in this study is Structural Equation Modeling (SEM). Based on the research results obtained positive and significant competence on the performance of high school teachers in Makassar City, while the evaluation of competencies on student achievement has positive and not significant results on the learning achievement of high school students in Makassar City. Intervening variable test results obtained positive and significant assessment competence on student achievement in high school in Makassar through teacher performance, direct competency complaints against student learning achievement when teacher performance is significant on student learning achievement.
Keywords
Competence Teacher; Teacher Performance; Student Learning Achievement
References
Darmadi.(2017). Pengembangan Model dan Metode Pembelajaran dalam Dinamika Belajar Siswa. Yogjakarta: Deepublish
Hamalik, Oemar. 2006. Proses Belajar Mengajar. Jakarta: PT. Bumi Aksara.
Jannah, A., Iskandar, S., & Sumitra, I. T. (2012). Pengaruh Potensi Guru Dan Prasarana Terhadap Kinerja Guru Serta Implikasinya Pada Kualitas Pelayanan SMP Negeri 7 Bandung. Jurnal Ekonomi, Bisnis & Entrepreneurship, 6(2), 77-84.
Jelantik, Ketut. 2015. Menjadi Kepala Sekolah yang Profesional. Yogyakarta: Deepublish.
Lutfiana, R. F., Widodo, R., & Latifah, L. (2019). Penggunaan Model Two Stay Two Stray Untuk Meningkatkan Prestasi Belajar Siswa Di MAN Kota Batu. PINUS: Pijar Nusantara, 4(2), 138-144.
Muhibbin, Syah. (2008). Psikologi Pendidikan. Bandung: Remaja Rosdakarya.
Rahardjo, S. (2014). The effect of competence, leadership and work environment towards motivation and its impact on the performance of teacher of elementary school in Surakarta City, Central Java, Indonesia. International Journal of Advanced Research in Management and Social Sciences, 3(6), 59-74.
Raharjo Sri. 2014. The Effect of Competence, Leadership and Work Environment Towards Motivation and its Impact on The Performance of Teacher of Elementary School in Surakarta City, Central Java, Indonesia. International Journal of Advanced Research in Management and Social Science. ISSN: 2278-6236. Vol: 3 (6) h: 59-74.
James KPOLOVIE, P., Igho JOE, A., & Okoto, T. (2014). Academic Achievement Prediction: Role of Interest in Learning and Attitude towards School. International Journal of Humanities Social Sciences and Education.
Mukhtar, A. (2018). The effect of competence and organization culture to work satisfaction and employee performance of Sharia banks in Makassar city. International Journal of Scientific and Technology Research, 7(10).
Rahmatullah, M. (2016). The Relationship between Learning Effectiveness, Teacher Competence and Teachers Performance Madrasah Tsanawiyah at Serang, Banten, Indonesia. Higher Education Studies, 6(1), 169. https://doi.org/10.5539/hes.v6n1p169
Rivai, Veithzal. 2004. Manajemen Sumber Daya Manusia. Jakarta: Raja Grafindo Persada.
Roestiyah.(2008). Strategi Belajar Mengajar. Bandung: Epsilon.
Rosdiana, Dian (2013). Pengaruh Kompetensi Guru Dan Komitmen Mengajar Terhadap Efektivitas Proses Pembelajaran Serta Implikasinya Pada Hasil Belajar Siswa Dalam Mata Pelajaran Ekonomi. Jurnal Penelitian Pendidikan. ISSN 1412-565 X. Vol 13, No 2
Rusman. 2012. Model-Model Pembelajaran (Mengembangkan Profesionalisme Guru). Jakarta: PT. Raja Grafindo Persada.
Saefuddin. 2014. Pengelolaan Pembelajaran Toritis dan Praktis. Yogyakarta: Deepublish.
Slameto. (2003). Belajar dan Faktor-faktor yang Mempengaruhinya. Jakarta: Rineka Cipta.
Supardi. (2014). Kinerja Guru. Jakarta: Raja Grafindo Persada.
Suyanto dan Asep Jihad. (2013). Menjadi Guru Profesional. Jakarta: Esensi
Triyanto. (2006). Sertifikasi Guru dan Upaya Peningkatan Kualifikasi, Kompetensi, dan kesejahtraan. Jakarta: Prestasi Pustaka.
Udiyono, M. P. (2011). Pengaruh Kompetensi Profesional Dan Keikutsertaan Dalam Forum Ilmiah Serta Karya Pengembangan Profesi Terhadap Kinerja Guru (Studi Kasus Di Universitas Widya Dharma Klaten). MAGISTRA, 23(76), 1.
Untara, Sutrisno Budi. (2014). Pengaruh Kompetensi dan Motivasi terhadap Kinerja Guru dengan Moderasi Supervisi Akademik (Studi pada Guru Kelas SD di UPT Dinas Pendidikan Kecamatan Gunem Kabupaten Rembang). Jurnal Ilmiah Manajemen dan Bisnis Indonesia (MBI). ISSN: 2089-6875. Vol: 3 (2) h:104-119.
Yulianingsih, Lia Tresna , Sobandi, A. (2017) Performances Of Teaching Teachers As Determinant Factor Of Student Achievement. Jurnal Pendidikan Manajemen Perkantoran. EISSN 2656-4734. Vol. 2 No. 2, h: 157-165
Zaenal Tatan Mutakin. (2013). Pengaruh Kompetensi dan Latar Belakang terhadap Kinerja Guru. Jurnal Formatif. ISSN: 2088-351 Vol: 3 (2). h: 145-156.
DOI:
https://doi.org/10.24252/idaarah.v4i1.13899
Refbacks
There are currently no refbacks.
Copyright (c) 2020

This work is licensed under a
Creative Commons Attribution-ShareAlike 4.0 International License
.
Idaarah : Jurnal Manajemen Pendidikan is indexed by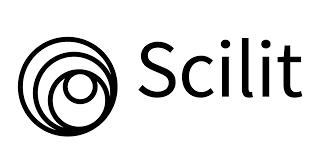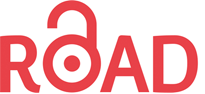 Idaarah: Jurnal Manajemen Pendidikan
ISSN Print: 2597-4661 ISSN Online: 2621-9476
Jl.H.M.Yasin Limpo No. 36 Samata, Gowa, Sulawesi Selatan
Email: jurnal.idaarah@uin-alauddin.ac.id

This work is licensed under a Creative Commons Attribution-ShareAlike 4.0