KEPUASAN STAKEHOLDERS TERHADAP LULUSAN PRODI KI/ MPI FAKULTAS TARBIYAH DAN KEGURUAN UIN ALAUDDIN MAKASSAR
Abstract
This study will discuss stakeholder's satisfaction with the performance of KI/MPI graduates at the Tarbiyah and Teaching Faculty of UIN Alauddin Makassar. Then try to find out the criteria that stakeholders want. This research is quantitative descriptive. The population of this study were MPI program graduates who were in the district. Jeneponto, Kab. Selayar, Kab. Pinrang, Makassar City, Kab. Barru, and the City of Parepare. The technique used was a questionnaire with a Likert scale instrument. The analysis used is descriptive quantitative. The criteria that the stakeholders want for graduates of the Islamic Education Management Study Program (MPI), Faculty of Tarbiyah and Teacher Training, UIN Alauddin Makassar are: (1) responsibility; (2) productive; (3) target orientation or results; (4) high motivation; (5) patient and work hard; (6) think and act positively; and (7) maintain relationships with peers.
Keywords
Satisfaction; Graduates; KI/MPI
References
Abdi, M. I. dan A. (2013). Kiprah Lulusan Program Studi Manajemen Pendidikan Islam Pada Dunia Kerja di Kalimantan Timur. Jurnal FENOMENA, V(1).
Lavelock, C. (1988). Managing Service: Marketing, Operation and Human Resources. London: Prantice Hall Inc.
Sarjono, Y. (2007). Faktor-faktor Strategi Pelayanan Dosen dan Dampaknya Terhadap Kepuasan Mahasiswa FKIP Universitas Muhammadiyah Surakarta Tahun Akademik 2005-2006. Varidika, 9(1), 13–14.
Sopiatin. (2010). Manajemen Belajar Berbasis Kepuasan Siswa. Bogor: Ghalia Indonesia.
Srinadi. (2008). Faktor-Faktor Penentu Kepuasan Mahasiswa Terhadap Pelayanan Fakultas Sebagai Lembaga Pendidikan. Jurnal Cakrawala Pendidikan, Tahun XXVII 3, 217-231. DOI: https://doi.org/10.21831/cp.v3i3.322
Supranto. (2011). Pengukuran Tingkat Kepuasan Pelanggan: untuk Menaikan Pangsa Pasar. Jakarta: Rineka Cipta.
DOI:
https://doi.org/10.24252/idaarah.v4i2.17492
Refbacks
There are currently no refbacks.
Copyright (c) 2020 Ridwan Idris

This work is licensed under a
Creative Commons Attribution-ShareAlike 4.0 International License
.
Idaarah : Jurnal Manajemen Pendidikan is indexed by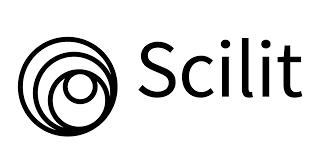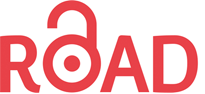 Idaarah: Jurnal Manajemen Pendidikan
ISSN Print: 2597-4661 ISSN Online: 2621-9476
Jl.H.M.Yasin Limpo No. 36 Samata, Gowa, Sulawesi Selatan
Email: jurnal.idaarah@uin-alauddin.ac.id

This work is licensed under a Creative Commons Attribution-ShareAlike 4.0