PERAN KEPEMIMPINAN KEPALA SEKOLAH DALAM IMPLEMENTASI KURIKULUM 2013 DI SMA MUHAMMADIYAH 3 YOGYAKARTA
Abstract
Education is obligatory for all elements of society, be it formal or non formal education. A school principal has a duty and a very important role in the achievement of the objectives of education in the school. To learn more about the leadership of the principal, done research/observation through a live interview to the head of SMA Muhammadiyah 3 Yogyakarta. The themes raised in the study "the role of Principal Leadership in the implementation of the curriculum 2013 in SMA muhammadiyah 3 Yogyakarta". In this journal contained a study analyzing about the role and policies of the school principal in improving the quality of education through the efforts of the implementation of the curriculum 2013 in SMA Muhammadiyah 3 Yogyakarta with good. 2013 is the curriculum of a recently applied for two years in SMA Muhammadiyah 3 Yogyakarta. Therefore, the necessary role of the entire element in particular principal as leader of the highest in the school environment so that it can be applied to the curriculum entirely in 2013 SMA Muhammadiyah 3 Yogyakarta.
Keywords
school principal roles, curriculum 2013, implementation.
References
Mulyasa. 2013. Manajemen dan Kepemimpinan Kepala Sekolah. Jakarta: sBumi Aksara
Mustari, Muhammad. 2015. Manajemen Pendidikan. Jakarta:Rajawali Pers. Permendikbud Nomor 6 Tahun 2018.
DOI:
https://doi.org/10.24252/idaarah.v2i2.6837
Refbacks
There are currently no refbacks.
Copyright (c) 2018 Shafa Ridha Sari Atsmara

This work is licensed under a
Creative Commons Attribution-ShareAlike 4.0 International License
.
Idaarah : Jurnal Manajemen Pendidikan is indexed by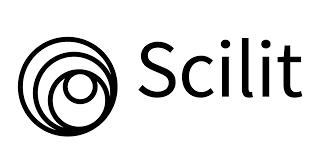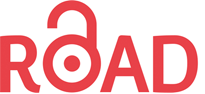 Idaarah: Jurnal Manajemen Pendidikan
ISSN Print: 2597-4661 ISSN Online: 2621-9476
Jl.H.M.Yasin Limpo No. 36 Samata, Gowa, Sulawesi Selatan
Email: jurnal.idaarah@uin-alauddin.ac.id

This work is licensed under a Creative Commons Attribution-ShareAlike 4.0