ALASAN MAHASISWA PRAKTIK PENGALAMAN LAPANGAN (PPL) BELUM MENGUASAI KETERAMPILAN DASAR MENGAJAR
Abstract
Field Experience Practices (PPL) in schools is carried out so that students train themselves before becoming real educators. However, what happens in the field is actually a lot of things that make students not maximal in mastering basic teaching skills. The data was obtained through observation and interviews with students. Some of the problems faced by PPL students are from themselves because they lack training and lack of confidence; student not ready to learn, do not ignore the arrival of students, late in class, do other activities, feel bored, and out of class when learning takes place; the time of learning that is not well controlled, subject is not mastered, as well as inadequate learning tools and media. Based on the problems they faced, students should be given special guidance with controlled exercises or microteaching, so that students can reduce errors that can occur when directly involved in the field.
Keywords
Field Experience Practices (PPL); Basic Teaching Skills; Student
References
Arifin, A., & Gultom, U. A. (2017). Lesson Study: Peningkatan Kompetensi Pedagogik Mahasiswa Praktik Pengalaman Lapangan (Ppl) Di Smp Kota Tarakan. Journal of Educational Science and Technology (EST), 2(3), 185. https://doi.org/10.26858/est.v2i3.3217
Asmani, J. M. (2010). Micro Teaching dan Team Teaching. Yogyakarta: Diva Press.
Asril, Z. (2016). Micro Teaching: Disertai dengan Pedoman Pengalaman Lapangan (2nd ed.). Jakarta: Rajawali Pers.
Barnawi & M. Arifin. (2015). Microteaching (Teori & Praktik Pengajaran yang Efektif & Kreatif). Yogyakarta: Ar-Ruzz Media.
Brown, G. (1991). Microteaching a Programme of Teaching Skill. (L. Kaluge, Penerj.) Airlangga University Press.
Fidesrinur dan Nila Fitria. (2016). Praktik Pengalaman Lapangan Studi Evaluatif terhadap Pelaksanaan PPL Mahasiswa PAU Universitas Al Azhar Indonesia Tahun 2015/2016. Jurnal Al Azhar Indonesia Seri Humaniora, 349.
Wijarini, Fitri dan Silfia Ilma. (2017). Analisis Keterampilan Mengajar Mahasiswa Jurusan Pendidikan Biologi Universitas Borneo Tarakan sebagai Calon Guru Melalui Kegiatan PPL. Jurnal Pendidikan Biologi Indonesia, 151.
Halimah, L. (2017). Keterampilan Mengajar sebagai Inspirasi untuk Menjadi Guru yang Excellent si Abad Ke-21. Bandung: PT Refika Aditama.
Hapsari, P., & Widhianningrum, P. (2018). Pengaruh Praktik Pengalaman Lapangan Terhadap Kinerja Mahasiswa Calon Guru. Journal of Accounting and Business Education, 2(1). https://doi.org/10.26675/jabe.v2i1.6050
Hashona, A. H. (2014). Kajian Pelaksanaan Praktik Pengalaman Lapangan (PPL) Mahasiswa Fakultas Ilmu Tarbiyah dan Keguruan IAIN Walisongo Semarang. Jurnal Cendekia, 337-338.
Meutia, P. D., Elyza, F., & Yusnila, Y. (2018). Pre-Service Teachers' Performance Post Microteaching Class in Field Experience Program. Englisia Journal, 5(2), 102. https://doi.org/10.22373/ej.v5i2.2889
Mukhtar, M. A., Hasim, Z., & Md Yunus, M. (2018). The Efficacy of Simulated Teaching in Preparing Pre-Service Teachers for Practicum. Journal of Nusantara Studies (JONUS), 3(1), 64. https://doi.org/10.24200/jonus.vol3iss1pp64-74
Mulyasa, E. (2017). Menjadi Guru Profesional Menciptakan Pembelajaran Kreatif dan Menyenangkan. Bandung: PT Remaja Rosdakarya.
Padmadewi, Ni Nyoman., Luh Putu Artini, dan Dewa Ayu Eka Agustini. (2017). Pengantar Micro Teaching. Jakarta: PT RajaGrafindo Persada.
Rhamayanti, Y. (2018). Pentingnya Keterampilan Dasar Mengajar bagi Mahasiswa Praktik Pengalaman Lapangan (PPL) Prodi Pendidikan Matematika. Eksakta Jurnal Penelitian dan Pembelajaran MIPA, 66.
Sanjaya, W. (2015). Pembelajaran dalam Implementasi Kurikulum Berbasis Kompetensi. Jakarta: Prenadamedia Group.
Suwarna, dkk. (2006). Pengajaran Mikro (Pendekatan Praktis dalam Menyiapkan Pendidik Profesional). Yogyakarta: Tiara Wacana.
DOI:
https://doi.org/10.24252/idaarah.v3i1.7937
Refbacks
There are currently no refbacks.
Copyright (c) 2019 Nuristiqamah Awaliyahputri B

This work is licensed under a
Creative Commons Attribution-ShareAlike 4.0 International License
.
Idaarah : Jurnal Manajemen Pendidikan is indexed by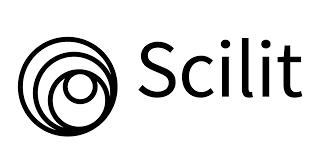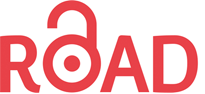 Idaarah: Jurnal Manajemen Pendidikan
ISSN Print: 2597-4661 ISSN Online: 2621-9476
Jl.H.M.Yasin Limpo No. 36 Samata, Gowa, Sulawesi Selatan
Email: jurnal.idaarah@uin-alauddin.ac.id

This work is licensed under a Creative Commons Attribution-ShareAlike 4.0