SUPERVISI AKADEMIK VERSUS KUALITAS PEMBELAJARAN
Abstract
The effort of improving the quality of education is a real continuing action by stakeholders, educational institution, and educators. School as a formal place is a place to make "men" to be "human". A meaningful learning asks teacher to maximize their competences (pedagogic, professional, behavior, and social) in learning process. The Government Regulation Number 19 about National Standard of Education Number 1 Verse 3 that every school does planning, assessing, and supervising of learning process in order to reach effective and efficient learning process. Supervision is one of a bunch of ways to create a meaningful learning through a well-planned and structured guidance by the principal. At the end, a qualified learning is mirrored from the professional teacher as it is in the Government Regulation Number 19 about National Standard of Education Number 19 Verse 1 about "Process" Standard says that learning process must be interactive, inspiration, fun, motivate students to actively participate and spaces to be creative. Those are related to the student's talents and their physics and psychological development. 
Keywords
Supervision; Learning Quality
References
Arcaro, Jerome S. (2007). Pendidikan Berbasis Mutu: Prinsip-Prinsip Perumusan dan Tata Langkah Penerapan (Diterjemahkan oleh Yosal Iriantara). Yogyakarta: Pustaka Pelajar.
Danim, Sudarwan. (2002). Inovasi Pendidikan dalam Upaya Peningkatan Profesional Tenaga Kependidikan. Bandung: Pustaka Setia
Faturrohman, Pupuh., Suryana, A. A. (2011). Supervisi Pendidikan dalam Pengembangan Proses Pengajaran. Bandung: PT. Refika Aditama
Hamalik, Oemar. (2011). Kurikulum dan Pembelajaran. Jakarta: PT. Bumi Aksara
Kementerian Pendidikan Nasional. (2011). Buku Kerja Pengawas Sekolah. Jakarta: Pusat Pengembangan Tenaga Kependidikan, Badan PSDM dan PMP Kemendiknas
Masaong, Abd. Kadim. (2012). Supervisi Pembelajaran dan Pengembangan Kapasitas Guru Memberdayakan Pengawas sebagai Gurunya Guru. Bandung: Alfabeta
Mulyasa, E. (2013). Menjadi Kepala Sekolah Profesional. Jakarta: PT. Bumi Aksara
Priansa, Donni Juni. (2014). Manajemen Supervisi dan Kepemimpinan Kepala Sekolah, Bandung: Alfabeta
Rusmono. (2014). Strategi Pembelajaran dengan Problem Based Learning. Jakarta: Ghalia Indonesia
Sagala. (2014). Konsep dan Makna Pembelajaran untuk Membantu Memecahkan Problematika Belajar dan Mengajar. Bandung: Alfabeta
Sudjana, Nana. (2011). Supervise Pendidikan; Konsep dan Aplikasinya bagi Pengawas Sekolah. Jakarta: Minamatra Publishing
Supriadie, Didi., Darmawan, Deni. (2012). Komunikasi Pembelajaran. Bandung: PT. Remaja Rosdakarya
Umiarso dan Gojali, I. (2010). Manajemen Mutu Sekolah di Era Otonomi Pendidikan. Jogjakarta: Ircisod.
DOI:
https://doi.org/10.24252/idaarah.v3i1.8407
Refbacks
There are currently no refbacks.
Copyright (c) 2019 Ermi Sola

This work is licensed under a
Creative Commons Attribution-ShareAlike 4.0 International License
.
Idaarah : Jurnal Manajemen Pendidikan is indexed by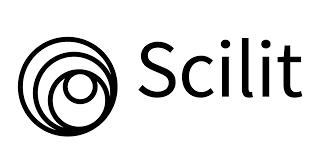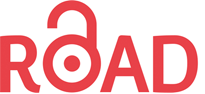 Idaarah: Jurnal Manajemen Pendidikan
ISSN Print: 2597-4661 ISSN Online: 2621-9476
Jl.H.M.Yasin Limpo No. 36 Samata, Gowa, Sulawesi Selatan
Email: jurnal.idaarah@uin-alauddin.ac.id

This work is licensed under a Creative Commons Attribution-ShareAlike 4.0