IMPLEMENTASI PERENCANAAN PENDIDIKAN DALAM LEMBAGA PENDIDIKAN ISLAM
Abstract
Planning basically determines the activities to be carried out in the future. Tihis activity is itended to regulate various resources so that the results achieved are as expected. Pallning management is an act of determining in advance what will be done, how to do it, what to do and who does it. Palnning is often also a bridge that connect gaps or gaps between the present state and the conditions expected to occur in the future. Although the right state of the future si difficult to predict, because many factors beyond human mastery have an affevt on the paln. But, without planning we will surrender the situation in the future to a coincidence.
Keywords
Concept of Planning Management; Education in Islam
References
Afifuddin. (2011). Perencanaan Pendidikan. Bandung: Pustaka Setia.
Asnawir. (2006). Manajemen Pendidikan. Padang: IAIN IB Press.
Bafadal, Ibrahim. (2008). Manajemen Perlengkapan Sekolah Teori dan Aplikasinya. Jakarta: PT. Bumi Aksara.
Departemen Pendidikan Nasional, (2005). Kamus Besar Bahasa Indonesia. Jakarta: Balai Pustaka.
Harjanto. (2005). Perencanaan Pengajaran, Jakarta: Rineka Cipta. http://r-vai.blogspot.com/2010/02/ruang-lingkup-manajemen-pendidikan.html
Husaini, Usman. (2010). Manajemen – Teori, Praktek dan Riset Pendidikan, Ed. 3, Jakarta: PT. Bumi Aksara.
Ikhwan, Afiful dan Ibid, (2013). Perencanaan Pendidikan dalam Manajemen. http://afifulikhwan.blogspot.co.id/2013/04/perencanaan-pendidikan-dalam-manajemen.html
Nawawi, Haadari. (1989). Administrasi Pendidikan. Jakarta: CV Haji Masagung.
Sunarya, Endang. (2000). Teori Perencanaan Pendiidkan: Berdasarkan Pendekatan Sistem, Yogyakarta: Adicita Karya Nusa.
Syamsuddin, Abin, dkk. (2007). Perencanaan Pendidikan, Bandung: Rosda Karya.
Undang-Undang RI No.20 Th. 2003 tentang Sisdiknas, dalam http://www.dikti.org/UUno20th2003-Sisdiknas.html
Wikipedia, http://id.wikipedia.org/wiki/Ekologi.
Yusuf, Musfirotun. (2009). Membangun Manajamen Mutu Pendidikan Menghadapi Tantangan Global, Pekalongan: Jurusan Tarbiyah STAIN Pekalongan.
DOI:
https://doi.org/10.24252/idaarah.v3i1.9073
Refbacks
There are currently no refbacks.
Copyright (c) 2019 Kasmawati Kasmawati

This work is licensed under a
Creative Commons Attribution-ShareAlike 4.0 International License
.
Idaarah : Jurnal Manajemen Pendidikan is indexed by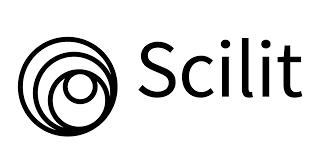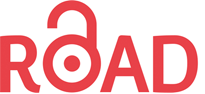 Idaarah: Jurnal Manajemen Pendidikan
ISSN Print: 2597-4661 ISSN Online: 2621-9476
Jl.H.M.Yasin Limpo No. 36 Samata, Gowa, Sulawesi Selatan
Email: jurnal.idaarah@uin-alauddin.ac.id

This work is licensed under a Creative Commons Attribution-ShareAlike 4.0