MANAJEMEN SUMBER DAYA MANUSIA LEMBAGA PENDIDIKAN
Abstract
One important area in education administration/management is related to human resources involved in the process of dynamics of educational institutions, such as teachers and education personnel, namely administrative/structural personnel. Educational human resource management is also called the management of educators and education. Management of educators and education is potential human resources who play a role in realizing national education goals. Starting from the teaching staff and education that entered the educational organization until finally stopping through the HR planning process covering recruitment, selection, placement, compensation, awards, education and training or development and dismissal. Quality of human resources educational institutions determine the results/products/graduates of the educational institution itself.
Keywords
Educational Institutions; Quality of Human Resources; Human Resource Development
References
Hariandja, Marihot Tua Effendi. (2002). Manajemen Sumber Daya Manusia. Jakarta: PT. Gramedia Sarana Indonesia.
Hasibuan, Malayu S.P. (2005). Manajemen Sumber Daya Manusia. Jakarta: Bumi Aksara.
https://www.eurekapendidikan.com/2018/03/manajemen-sumber-daya-manusia-dalam-dunia-pendidikan.html (Diakses pada tanggal 23/06/2010)
Jucius, Michel J. (1993). Improving Business Result, Mc Graw Hill.
Matutina, Domi. C. (2000). Manajemen Personalia. Jakarta: PT. Rineka Cipta.
Nawawi, Hadari. (2005). Perencanaan SDM untuk Organisasi Profit yang Kompetitif.
Panggabean, Mutiara J. (2004). Manajemen Sumber Daya Manusia. Jakarta: Ghalia Indonesia.
Plippo, Edwin B. (1999). Personel Management, Sixth Edition, New York: Prentice Hall Of India.
Yoder, Dale. (1991). Personnel Management and Industrial Relation. Sixth
DOI:
https://doi.org/10.24252/idaarah.v3i1.9792
Refbacks
There are currently no refbacks.
Copyright (c) 2019 Nuraeni Nuraeni

This work is licensed under a
Creative Commons Attribution-ShareAlike 4.0 International License
.
Idaarah : Jurnal Manajemen Pendidikan is indexed by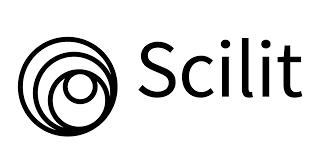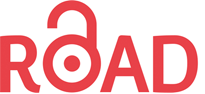 Idaarah: Jurnal Manajemen Pendidikan
ISSN Print: 2597-4661 ISSN Online: 2621-9476
Jl.H.M.Yasin Limpo No. 36 Samata, Gowa, Sulawesi Selatan
Email: jurnal.idaarah@uin-alauddin.ac.id

This work is licensed under a Creative Commons Attribution-ShareAlike 4.0