Identifying Fake News: A Lesson from Library Science Students
Abstract
This study aims to determine the level of the Library Science student's awareness at UIN Sunan Kalijaga Yogyakarta to prevent spreading fake news from the internet. This was carried out by identifying fake news with indicators by the International Federation of Library Associations (IFLA). This research is a quantitative descriptive study. The data were obtained through questionnaires, interviews, and non-participative observation. The grand mean was used to conclude the data from the collected questionnaires. The results showed that the students' awareness of fake news was included in the high category, with a score of 3.77 from grades 1 to 5. Students of Library Science at UIN Sunan Kalijaga had the willingness and ability to recognize hoaxes on the internet, including 1) willingness to ask experts, 2) ability to understand news contexts, 3) willingness to check the sources of the news, 4) ability to read between the lines, 5) willingness to avoid prejudice (being neutral), 6) willingness to check the news production time (date), 7 ) willingness to examine news writers, and 8) willingness to examine supporting sources for news production. Students should implement critical thinking as the main skill for identifying fake news. Information literacy education can be used as a way to get their critical thinking skills.
Keywords
Fake news; media literacy; social media; information literacy
References
Abyan, G. S. (2020). Strategi Literasi Media Mahasantri Gontor 2 Dalam Mencegah Isu Hoax. Sahafa Journal of Islamic Communication, 2(2). https://doi.org/10.21111/sjic.v2i2.4138
Auberry, K. (2018). Increasing students' ability to identify fake news through information literacy education and content management systems. The Reference Librarian, 59(4), 179–187. https://doi.org/10.1080/02763877.2018.1489935
Aulia, D. P. (2018). Memerangi Berita Bohong Di Media Sosial (Studi Terhadap Gerakan Masyarakat Anti Fitnah Indonesia). Skripsi. http://repository.uinjkt.ac.id/dspace/handle/123456789/41108
Dabbagh, N., & Kitsantas, A. (2012). Personal Learning Environments, social media, and self-regulated learning: A natural formula for connecting formal and informal learning. The Internet and Higher Education, 15(1), 3–8. https://doi.org/10.1016/j.iheduc.2011.06.002
Fatmawati, E. (2020). Tantangan Literasi Informasi Bagi Generasi Muda Pada Era Post-Truth. Jurnal Perpustakaan Pertanian, 28(2), 57–66. https://doi.org/10.21082/jpp.v28n2.2019.p57-66
Fernandes, R., Putra, E. V., & Muspita, R. (2019). Optimalisasi Institusi Pendidikan Sebagai Upaya Pengendalian Hoax. Jurnal Pengabdian Dan Pemberdayaan Masyarakat, 1(1). https://doi.org/10.24036/abdi/vol1-iss1/2
Gifary, S. (2015). INTENSITAS PENGGUNAAN SMARTPHONE DAN PERILAKU KOMUNIKASI (Studi Pada Pengguna Smartphone di Kalangan Mahasiswa Program Studi Ilmu Komunikasi Universitas Telkom). Jurnal Sosioteknologi, 14(2), Article 2. https://doi.org/10.5614/sostek.itbj.2015.14.2.7
Gumilar, G. (2017). LITERASI MEDIA: CERDAS MENGGUNAKAN MEDIA SOSIAL DALAM MENANGGULANGI BERITA PALSU (HOAX) OLEH SISWA SMA. Jurnal Pengabdian Kepada Masyarakat, 1(1). http://jurnal.unpad.ac.id/pkm/article/view/16275
Hasbullah, H. (2017). Dasar-Dasar Ilmu Pendidikan Edisi revisi. Rajawali Pers.
IFLA. (2019, January 7). IFLA -- How To Spot Fake News. IFLA. https://www.ifla.org/publications/node/11174
Ilahi, H. N. (2019). Women and Hoax News Processing on WhatsApp. Jurnal Ilmu Sosial Dan Ilmu Politik, 22(2), 98–111. https://doi.org/10.22146/jsp.31865
Istiarni, A., & Triningsih. (2018). Jejak pena pustakawan. Azyan Mitra Media.
Istriyani, R., & Widiana, N. H. (2017). Etika Komunikasi Islam vs Hoax di Dunia Maya. Jurnal Ilmu Dakwah, 36(2).
Johnston, N. (2020). Living in the World of Fake News: High School Students' Evaluation of Information from Social Media Sites. Journal of the Australian Library and Information Association, 69(4), 430–450. https://doi.org/10.1080/24750158.2020.1821146
Jr, E. C. T., Lim, Z. W., & Ling, R. (2018). Defining "Fake News." Digital Journalism, 6(2), 137–153. https://doi.org/10.1080/21670811.2017.1360143
Jumrana, Partini, & Wastutiningsih, S. P. (2020). Netizen participation in the counter narrative of the anti-hoax movement in Indonesia. International Journal of Innovation, Creativity and Change, 13(1), 569–582. Scopus.
Karuniawan, A., & Cahyanti, I. Y. (2013). Hubungan antara Academic Stress dengan Smartphone Addiction pada Mahasiswa Pengguna Smartphone. 2(1), 6.
Kasali, R. (2018). Self Disruption. Penerbit Mizan.
Kasiyun, S. (2015). Upaya meningkatkan minat baca sebagai sarana untuk mencerdaskan bangsa. Jurnal Pena Indonesia, 1(1), 79–95. https://doi.org/10.26740/jpi.v1n1.p79-95
Kemp, S. (2020, January 30). Digital 2020: 3.8 billion people use social media [Special Report]. We Are Social. https://wearesocial.com/blog/2020/01/digital-2020-3-8-billion-people-use-social-media
Kominfo, R. (2017, December 13). Ada 800.000 Situs Penyebar Hoax di Indonesia. Website Resmi Kementerian Komunikasi Dan Informatika RI. http:///content/detail/12008/ada-800000-situs-penyebar-hoax-di-indonesia/0/sorotan_media
Kominfo, R. (2020, November 9). Dirjen PPI: Survei Penetrasi Pengguna Internet di Indonesia Bagian Penting dari Transformasi Digital. Website Resmi Kementerian Komunikasi Dan Informatika RI. http:///content/detail/30653/dirjen-ppi-survei-penetrasi-pengguna-internet-di-indonesia-bagian-penting-dari-transformasi-digital/0/berita_satker
Kristi, P. (2017, February 11). Gaduh di Media. Kompas.
Masruri, A. (2020). UIN Sunan Kalijaga Yogyakarta. Sejarah Pendidikan Kepustakawanan. http://ip.uin-suka.ac.id/id/page/prodi/619-Sejarah
McDougall, J., Brites, M.-J., Couto, M.-J., & Lucas, C. (2019). Digital literacy, fake news and education / Alfabetización digital, fake news y educación. Cultura y Educación, 31(2), 203–212. https://doi.org/10.1080/11356405.2019.1603632
Muslichatun, M., Rahmawati, N., Permatasari, W. W., & Mahgfiroh, A. F. (2019). PEMAHAMAN MAHASISWA TERHADAP PENYEBARAN BERITA BOHONG (HOAX) DI MEDIA SOSIAL DALAM PERSPEKTIF UNDANG-UNDANG NOMOR 19 TAHUN 2016 TENTANG PERUBAHAN UU NO. 11 TAHUN 2008 TENTANG INFORMASI DAN TRANSAKSI ELEKTRONIK. LONTAR MERAH, 2(2), 179–193.
Nashihuddin, W. (2014). Perkembangan Pendidikan Ilmu Perpustakaan Indonesia: Dari Masa Ke Masa. Jurnal Pustakawan Indonesia, 13(1), Article 1. https://journal.ipb.ac.id/index.php/jpi/article/view/8771
Nazar, S., & Bustam, M. R. (2020). Artificial Intelligence and New Level of Fake News. 879(1). Scopus. https://doi.org/10.1088/1757-899X/879/1/012006
Nopilda, L., & Kristiawan, M. (2018). Gerakan literasi sekolah berbasis pembelajaran multiliterasi sebuah paradigma pendidikan abad ke-21. JMKSP (Jurnal Manajemen, Kepemimpinan, dan Supervisi Pendidikan), 3(2).
Peters, M. A., Rider, S., Hyvönen, M., & Besley, T. (2018). Post-Truth, Fake News: Viral Modernity & Higher Education. Springer.
Prabowo, T. T., & Manabat, A. R. (2018). Libraries and the Fake News Hoopla: A Comparative Study of Selected Indonesian and Philippine Academic Libraries' Information Literacy Programs and Its Role in Countering Fake News. 7th Congress of Southeast Asian Librarians (CONSAL), Naypyitaw.
Prabowo, Thoriq Tri. (2020). Memperebutkan Ruang Publik Virtual: Literasi, Hoax, dan Perdamaian. Zahir Publishing.
Ravenscroft, A., Lindstaedt, S., Kloos, C. D., & Hernández-Leo, D. (Eds.). (2012). 21st Century Learning for 21st Century Skills: 7th European Conference of Technology Enhanced Learning, EC-TEL 2012, Saarbrücken, Germany, September 18-21, 2012. Proceedings (Vol. 7563). Springer Berlin Heidelberg. https://doi.org/10.1007/978-3-642-33263-0
Rezgui, Y., & Marks, A. (2008). Information security awareness in higher education: An exploratory study. Computers & Security, 27(7–8), 241–253. https://doi.org/10.1016/j.cose.2008.07.008
Ritzer, G. (2010). Teori Sosial Postmodern. Terjemahan Muhammad Taufik. Kreasi Wacana.
Saputra, M., & Al Siddiq, I. H. (2020). Social media and digital citizenship: The urgency of digital literacy in the middle of a disrupted society Era. International Journal of Emerging Technologies in Learning, 15(7), 156–161. Scopus. https://doi.org/10.3991/IJET.V15I07.13239
Sentanu, E. (2017). Karakter 360. PT Elex Media Komputindo.
Setiawan, B. (2018). INDONESIA DARURAT HOAKS? Informasi, 48(2). https://doi.org/10.21831/informasi.v48i2.23210
Stein-Smith, K. (2017). Librarians, Information Literacy, and Fake News. Strategic Library, 37(1–4).
Suyanto, T., Prasetyo, K., Isbandono, P., Zain, I. M., Purba, I. P., & Gamaputra, G. (2018). Persepsi mahasiswa terhadap kemunculan berita bohong di media sosial. Jurnal Civics: Media Kajian Kewarganegaraan, 15(1).
Syuhada, K. D. (2018). Etika Media di Era "Post-Truth." Jurnal Komunikasi Indonesia, 6(1), 75–79. https://doi.org/10.7454/jki.v6i1.8789
Tsfati, Y., Boomgaarden, H. G., Strömbäck, J., Vliegenthart, R., Damstra, A., & Lindgren, E. (2020). Causes and consequences of mainstream media dissemination of fake news: Literature review and synthesis. Annals of the International Communication Association, 44(2), 157–173. https://doi.org/10.1080/23808985.2020.1759443
Utami, P. (2019). Hoax in Modern Politics: The Meaning of Hoax in Indonesian Politics and Democracy. Jurnal Ilmu Sosial Dan Ilmu Politik, 22(2), 85–97. https://doi.org/10.22146/jsp.34614
Wahyudi, P. I. H. (2017). Pentingnya Keterampilan Digital Literasi Bagi Pustakawan. Khizanah al-Hikmah : Jurnal Ilmu Perpustakaan, Informasi, dan Kearsipan, 5(2), 187–195. https://doi.org/10.24252/kah.v5i2a6
Zuchdi, D., Kuntoro, S. A., Kunprasetyo, Z., & Widayati, A. (2015). Pendidikan Karakter: Konsep Dasar dan Implementasi di Perguruan Tinggi. UNY Press.
DOI:
https://doi.org/10.24252/v9i1a5
Refbacks
There are currently no refbacks.
Khizanah al-Hikmah : Jurnal Ilmu Perpustakaan, Informasi, dan Kearsipan is indexed by: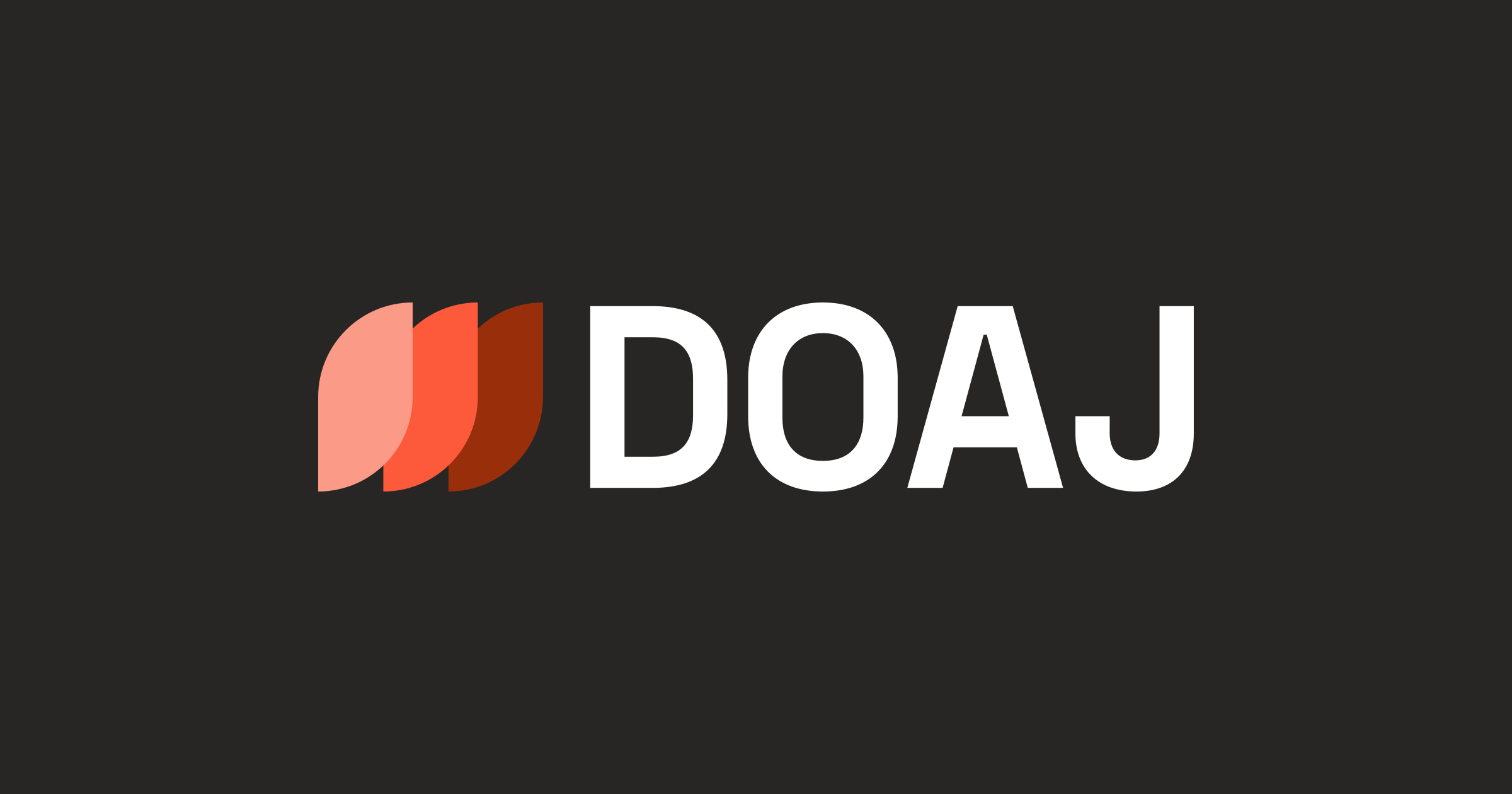 View Stats
________________________________________________________
Office Address:
Khizanah al-Hikmah : Jurnal Ilmu Perpustakaan, Informasi, dan Kearsipan is published by Jurusan Ilmu Perpustakaan, Universitas Islam Negeri Alauddin Makassar
Jln. H. M. Yasin Limpo No. 36 Romangpolong, Samata, Kabupaten Gowa, Sulawesi Selatan

E-mail: khizanahalhikmah@uin-alauddin.ac.id
Contact Person: +6281277777543
ISSN Print: 2354-9629 ISSN Online: 2549-1334