Alauddin Scientific Journal of Nursing
Alauddin Scientific Journal of Nursing (ASJN) is an open access journal published by the Alauddin State Islamic University Makassar and managed specifically by the Nurse Profession Study Program.
ASJN provides national and international forums for discussion and rapid dissemination of research findings in various aspects of departments within both clinical and community nursing. ASJN aims to promote articles on nursing research that present original findings, new ideas, or concepts resulting from evidence-based practice research projects in nursing and health studies.
As a journal that focuses on research within a quantitative and qualitative scientific framework, ASJN is committed to publishing quality articles that will contribute to the advancement of the world of nursing. ASJN is published twice a year (May and October).
Current Issue
Vol. 3 No. 2 (2022): Oktober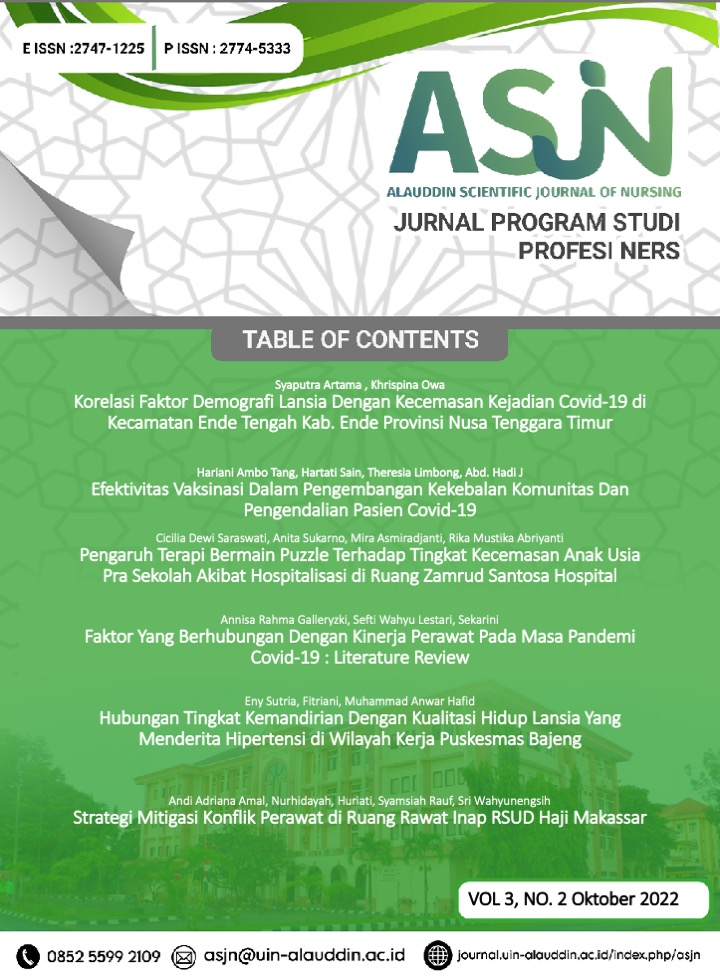 View All Issues