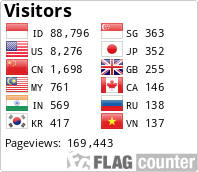 A B C D E F G H I J K L M N O P Q R S T U V W X Y Z Semua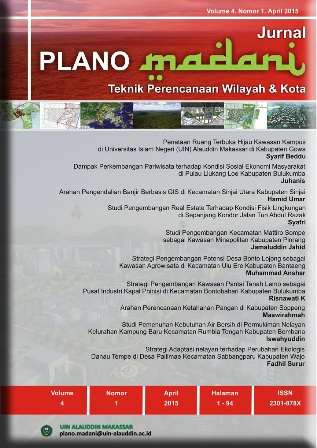 Plano Madani : Jurnal Perencanaan Wilayah dan Kota
Plano Madani Jurnal Perencanaan Wilayah dan Kota (JPM), Print ISSN : 2301 - 878X and Online ISSN 2541-2973 is a scientific publication for widespread research and criticism topics in urban and regional planning studies. JPM is published twice a year in April and October since October 2012 (print) and August 2015 (online) by Department of Urban and Regional Planning Faculty of Science and Technology Universitas Islam Negeri Alauddin Makassar, Indonesia.
This Journal publishes articles that cover textual and fieldwork studies with various perspectives of Urban and Regional Planning including : Spatial Planning, Geographyc Information System, Spatial Planning based Islamic, Transportation, Coastal Planning, Social Economic Planning, Rural planning, Tourism Planning, Disaster and many more related to Urban and Regional Planning.
Download Template Here.
Lihat Jurnal | Terbitan Terkini | Daftar
Prosiding Seminar Biologi
Lihat Jurnal | Terbitan Terkini | Daftar